CompTIA Certification Exam Dumps
Dump Update until Your Exam Date
100% Real Exam Environment
Questions & Answers 100% from Latest Exam
Free Update If Exam Changes
Professional Tutor Teams
100% Passing Rate
Order now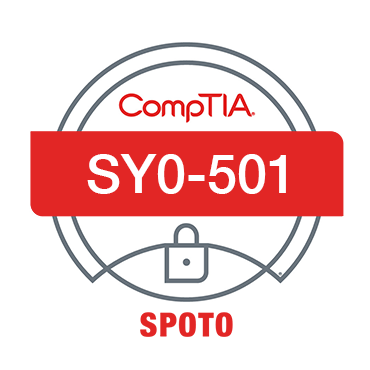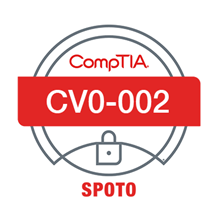 Update:04/15 2021
Dump status:
100% Accurate Questions from real exam to ensure your fully prepare & pass
Up-To-Date CompTIA Exam Dumps be ready in one week if there is any updating
Real Exam Environment allows you to adapt to exam quickly
Technical Support Timely be a key to pass your exam at first try
VIP Service Team updates you the latest CompTIA exam & dump information
FAQ
SPOTO is the outstanding leader in supplying IT Certification candidates with current and up-to-date training materials for exam preparation. You will engage in the most relevant CompTIA exam topics and technologies needed to ensure you are 100% prepared.
1. What Products SPOTO Offers?
We offer all CompTIA exam practice tests/dumps. 100% real and valid CompTIA exam questions and answers are provided, 7/24 online customer support.
2. Can I Pass CompTIA Exam with SPOTO CompTIA Dump Only?
Certainly sure! Since all of cciedump.spoto.net CompTIA products are of the latest version, we feel confident about the quality of products. Just make sure that you study the Questions and Answers product of respective Exam for three to five days before you appear in the actual Exam.
3. How to Verify My Dump Version Valid or Not?
If there is an update on dumps, our service will inform you by email, and the server also will warm you when you practice dump. You can also get the latest dump info on VUE, practice dump platform.
4. How Often Are Your CompTIA Dump Update?
There is NO FIXED DATE for the update of CompTIA Exams. All cciedump.spoto.net Products are reviewed by Product Manager on a weekly basis, and if any certification vendor changes the question in the exam, our product will be updated accordingly.
5. What If I Fail the CompTIA Exam?
If you fail the exam at the first attempt, then you can claim a free extended to prepare your exam. Service will continue your service after confirming your next exam date.