If you plan on earning a CCIE anytime soon, you should take the time to get familiar with the anticipated changes to Cisco's expert-level certification. They might affect your plans, and you'll want to adjust accordingly. Cisco is making its cert menu more nimble and relevant for the shifting landscape of programming and networking, and that includes revamping the CCIE LAB program. The changes are going to come in effect from Feb 24, 2020, so you have plenty of time to work toward a current CCIE. So, you would be required to be prepared and ready for the new face of Cisco CCIE certification, which is definitely going to be quite a difficult task. Hence it is advisable to gain the CCIE Certification before the changes hit. Also, you would require gaining some good study dumps, like the SPOTO Club, to ease up your study process.
The CCIE Today
The CCIE (Cisco Certified Internetwork Expert) LAB is Cisco's most prestigious certification. Someone who has earned their CCIE is generally viewed as the cream of the crop when it comes to network engineering. Currently, there are going to be seven expert-level certification programs to choose from. All of them would be focusing on a different area.
CCIE Routing & Switching LAB
CCIE Wireless LAB
CCIE Service Provider LAB
CCIE Security LAB
CCIE Data Center LAB
CCIE Collaboration LAB
CCDE (Cisco Certified Design Expert) LAB
As for CCIE certification requirements, let's use the CCIE Routing & Switching LAB certification as an example.
In order to obtain the CCIE Routing & Switching LAB certification, you need to pass a written exam, as well as a lab exam. For this certification, you'll need to take the 400-101 CCIE Routing & Switching written exam. While there are technically no prerequisites for the CCIE, the written exam acts as a way to validate your skills. Passing this allows you to be eligible for the lab exam. Once you pass the written exam, you'll have 18 months to take the CCIE lab exam.]
The CCIE lab is considered to be an 8-hour exam that would be broken up into different segments. These segments of the CCIE lab are going to test your ability for building, maintaining, and troubleshooting networks.
A New Era of CCIE LAB Certification
Similar to the CCNP, the CCIE is also changing up its certification offerings. The new CCIE certifications are:
CCIE Enterprise Infrastructure
CCIE Enterprise Wireless
CCIE Data Center
CCIE Security
CCIE Service Provider
CCIE Collaboration
There are a few differences between the existing CCIE options and the options coming in 2020. The most notable is the absence of CCIE Routing and Switching. This certification is being replaced by the CCIE Enterprise Infrastructure certification. CCIE Wireless will be replaced by CCIE Enterprise Wireless, while CCDE will be left unchanged, for now.
We'll stick to our equivalent for CCIE Routing and Switching for our example, CCIE Enterprise Infrastructure. Just like before it would be still a two-step process: a qualifying written exam which again would be followed by the lab exam. You'll start off by taking the Cisco Enterprise Network Core Technologies 300-401 ENCOR. Interestingly, this core exam is actually the same exam required for CCNP Enterprise.
The lab is still an 8-hour exam which would be meant to validate your skills. Therefore, it's still best to have several years of real-world job experience before attempting the new CCIE. You don't want to go into this unprepared.
Currently Studying for a CCIE LAB?
If you are studying for a CCIE, you may be worried about what the impending changes mean for you. So, you have quite a limited time of clearing the exam and you would have to hurry. Also, towards your journey, you are required to gain a good and reliable study course, like offered at the SPOTO Club to help you out on your journey of CCIE LAB Certification.

More Recommended Articles
1. How You Shouldn't Pass the CCIE LAB Exam - Routing & Switching V5
2. Spark! CCIE RS Lab V5.0 & CCIE Enterprise Infrastructure Lab New Service strategies Come
3. Some Advises CCIE Data Center Lab for Beginners
4. Is the Time of Preparing for the CCIE Lab Exam Enough Before the Cisco Changes?
5. How Much Sleep Do You Need Before the CCIE Lab Exam?
The latest News:
CCIE RS lab slots have been released today, and you can book it NOW!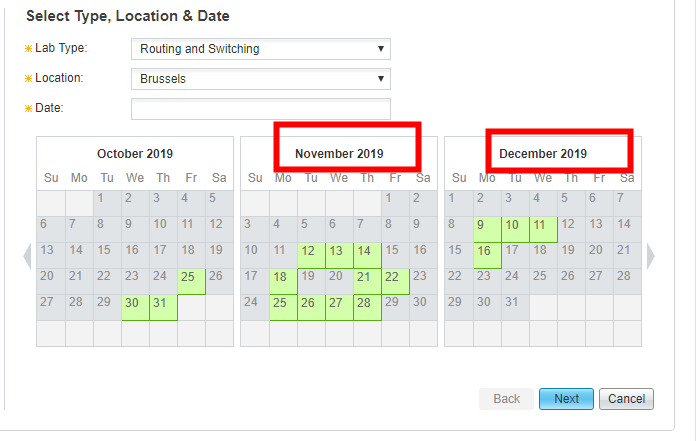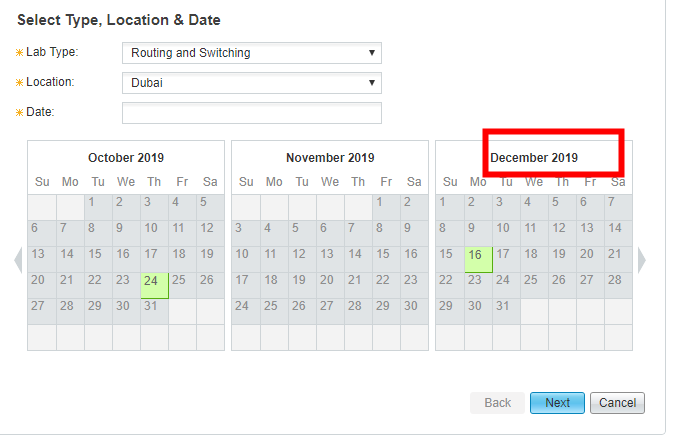 Note:
We will have SPOTO Youtube & Facebook Live tomorrow, and you can follow us to watch it. this topic is Basic Knowledge of BGP Protocol. if you are interested in it, and you don,t miss it.