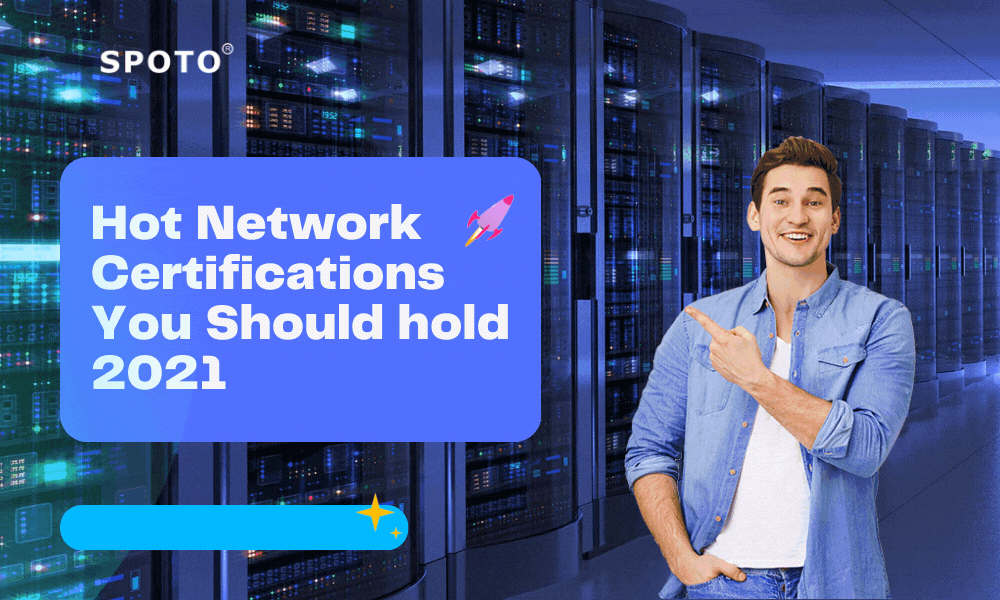 Entry-level networking qualifications increased the most when firms transitioned to home-based work, according to certifying agencies. However, advanced cross-certifications that mix skills will be among the most sought-after qualifications in 2021.
CompTIA, an IT professional association, was concerned in March about the impact COVID-19 and work-from-home rules will have on its members and its core objective of providing training and vendor-neutral IT certifications. "What does this type of disruption entail in terms of education?" asks James Stanger, CompTIA's chief technology evangelist. It would almost certainly take a back seat to more serious business challenges. According to him, certifications have "massively sustained" their increasing trajectory.
While CompTIA can not provide specific figures, a survey conducted by The Adecco Group demonstrates an increase in upskilling as an unexpected result of the COVID-19 lockdown. Since working from home, six out of ten professionals claim they've enhanced their IT knowledge, including pursuing certifications.
In fact, among the top qualifications in 2020 were entry-level net+ certifications that cover fundamental standards and procedures. According to research firm FICO, the CompTIA Network+ certification gained popularity for its non-vendor specific teachings, and the Cisco Certified Network Associate (CCNA) certification increased in value by 20% for its broad range of skills covered, including network fundamentals, network access, IP connectivity, IP services, security fundamentals, and automation and programmability.
Download free Cisco practice tests to test yourself!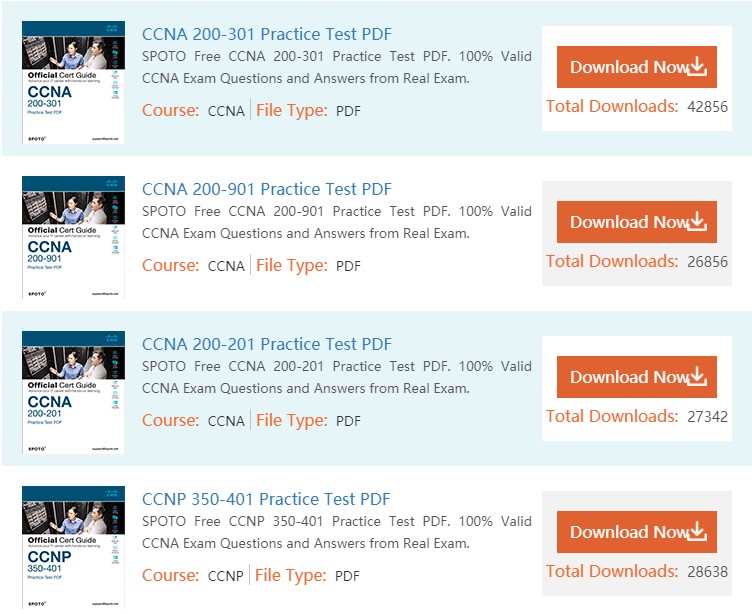 Organizations also attempted to reskill IT personnel whose professions had become obsolete. "If I had a profusion of help desk personnel but not enough network folks because we made a rapid migration to remote work," says Jim Johnson, senior vice president at IT hiring agency Robert Half Technology, "then certifications provided essential new skills."
According to David Foote, President, and CEO of Foote Partners, IT workers may be attempting to pandemic-proof their professions. Networking and security skills appear to be safe bets for job stability, he adds. On average, a CCNA certification makes IT professionals roughly 5% more than their base salary.
However, Foote predicts that these certifications will begin to decline in 2021. "I don't see them continuing to rise; what we've seen in the last six months was a reaction to corporations having to respond swiftly; they got a small boost from the pandemic, but this will now revert to flat or lower."
Beyond the foundations, "network engineers will need to continue to expand their abilities to be relevant," says Zane Schweer, lead author of the Global Knowledge 2020 IT Salary and Skills Report.
While security and cloud skills may appear distinct from networking, Stanger claims that troubleshooting requires more advanced abilities than ever before. The IT worker is now expected to support cloud-based connections and those for the data center when it comes to networking. "The most major shift has been in networking and security," Stanger claims.
Categories
Exam Code
100% Pass Dumps
CCNA Dump
200-301/200-901/200-201
CCNP Dump
CCNP Core
CCNP Concentration
CCIE Lab Dump
CCIE EI/DC/SP/Col/Dev
PMI Dump
PMP/RMP/PgMP/ACP/CAPM
ISACA Dump
CISA/CISM/CRISC/CGEIT
Other IT Dump
AWS/Microsoft/Aruba/Comptia/F5/Juniper
Proxy Service
PMI-PMP, ACP, CAPM
PCNSC/ITIL V4/AWS/VMware
ISACA-CISA/CISM/CRISC

Certifications for the cloud and security
It's no wonder that cloud and security certifications are still in demand for 2021 since COVID-19 pushed firms to adopt cloud solutions to accommodate remote workers while also ensuring the security of data and connections. AWS Certified Solutions Architect Professional and Microsoft Certified Azure Solutions Architect are two popular cloud credentials this year.
"Threat recognition, cybersecurity threat intelligence, and analytics are all talents that are now all table stakes," Stanger adds of security. These topics were only a few years ago the domain of advanced security professionals. It's now in everyone's wheelhouse.
Security certifications, according to Schweer, should be on the learning agendas of all network professionals. "For example, the CompTIA Security+ certification "provides a high-level understanding of security issues and helps educate them on what their security coworkers are doing." "You then take that into account with your job, and it lowers those silos, so you have a much more unified team," Schweer explains.
Certified Information Security Manager (CISM) from ISACA, a nonprofit professional society focused on IT governance, and Certified Information Systems Security Professional (CISSP) from (ISC)2, a nonprofit membership association for information security professionals, are also on the list.
Make it a combination.
According to Schweer, people who earn cross-certifications that combine skills, such as the Certified Cloud Security Professional (CCSP) co-created by (ISC)2 and Cloud Security Alliance, see a significant pay increase. "If you have those skills, you're in a good position to command those higher salaries."
According to CompTIA's Stanger, the most respectable certifications have also migrated to more complex tasks. "For example, if you're looking at traffic that has substantial latency, how do you address it?" You must use a more architectural approach. There is data center traffic coming into and out of the cloud. What steps do you take to optimize that traffic? These are significant aspects that, to be honest, have made networking less automatic and considerably more difficult. "The higher the level of advancement, the higher the wage increase," he adds.
Cisco's expert-level certifications are available in enterprise infrastructure, enterprise wireless, data center, security, service provider, and collaboration. The Cisco Certified Internetwork Expert (CCIE) certification, for example, validates these complex tasks. It ranks among the most sought-after certifications for 2021, alongside the CCNA and Cisco Certified Network Professional (CCNP).
VMware certifications are driven by virtualization.
The pandemic and its workplace disruptions have highlighted the importance of virtualization, including server, storage, and network virtualization, in reducing IT expenses and increasing IT agility, as well as revitalizing the role of networking professionals with VMware experience and certifications (See related story: VMware certifications, virtualization skills get a boost from pandemic)
Juniper 
According to Foote Partners, certification providers have seen some movement in Juniper Networks Certified Internet Specialist (JNCIS) credentials, which have been gaining value over the previous six months and will be worth 10% or more in the third quarter of 2020 alone.
In the future, zero trust, SDN, and infrastructure-as-code skills will be required.
With most organizations saying they want a hybrid office approach that splits employees' work time between home and office in the future, Stanger predicts that VPNs and network bulletproofing will be top priorities for the foreseeable future, bode well for network professionals.
The phrase "trust but verify" has been substituted with "trust no one, verify everything," indicating that network experts will adopt zero-trust networking.
Zero trusts is a security approach, but "you have to get your network ducks in a row first before you can even begin," Stanger says. Networking professionals must understand what it means to segment a network, both logically and physically, and understand landing zones and other components.
As enterprises automate networks and deploy infrastructure as code and infrastructure as a service, software-defined networking will continue to impact certifications.
Instead of physically configuring a device, IT professionals can use infrastructure to write code that automatically brings up a specific network interface or device when predefined conditions are met. "To do the automation properly, you have to think about network architecture but also have an understanding of programmatic thinking," Stanger says.
Workers with CCNA certification earned an average of 5% more than average pay in the fourth quarter of 2020, up from 4% the previous quarter, and Cisco Certified Design Experts (CCDE) earned an average of 9% more than base pay in 2020, up from 9% in 2019.
See also: How to Boost Your IT Salary with Cisco Certification
Certifications differentiate you from others
.
Certifications may become a difference for both employing firms and IT job seekers in 2021.
With the demand for top IT talent frequently exceeding supply, Johnson suggests hiring workers with experience rather than certification in a particular area and then offering the certification expenses and time as a recruiting or retention approach.
Keeping up with the abilities that employers require in this new normal is more vital than ever for job hopefuls. Following the layoff of some IT personnel this summer, "organizations are now hiring people back, but not necessarily the same people," according to Johnson.
He counsels job searchers, "Examine what's going on in IT and what you need to add to your skillset to be in demand. The commercial landscape in 2019 and early 2020 has irrevocably changed. The question is, have you done so?"
Conclusion
If you want to get IT certification like Cisco CCNA certification, CCNP certification, CCIE certification, or other cloud and security certifications like CompTIA, AWS, Microsoft, CISA, CISM, etc. You should get SPOTO Cisco exam dumps and other IT exam study materials to help you get IT certified on the first try!

Latest passing report-100% pass guarantee
Related Cisco exam study materials 
Please follow and like us: