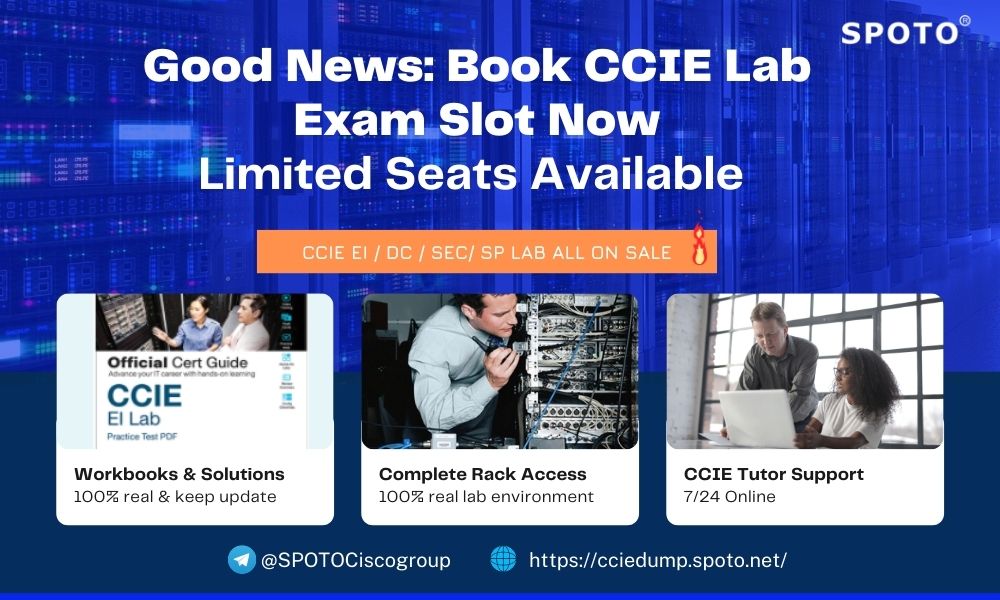 Good news for you: the CCIE lab sites are now open in many places including Beijing, Brussels, Dubai, Richardson, Sydney, and Tokyo.  Ready for your lab exam?  Now is the best time to study for the new CCIE lab exam because exam slots are limited!
The chart below contains the most recent information about available lab locations.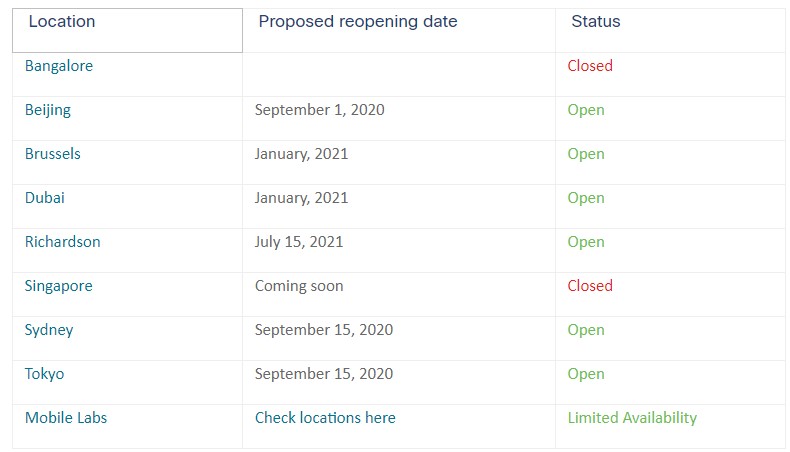 Schedule your exam right away. There will be a limited number of seats available, which are subject to change.
If you wish to learn more about the lab exam center reopening plan and the latest exam news, please subscribe to the SPOTO channel to get the most up-to-date lab exam information!
CCIE Lab Exam Slot available from August to October
SPOTO has gathered some of the available seats for the CCIE EI, Security, and DC labs. For more information, please see the image below.
If you desire to confirm your exam slot in your location, you can chat with SPOTO CCIE tutors who will verify and confirm the seats for you!
CCIE EI lab exam slots are available in Brussels, Richardson, Dubai, and Tokyo.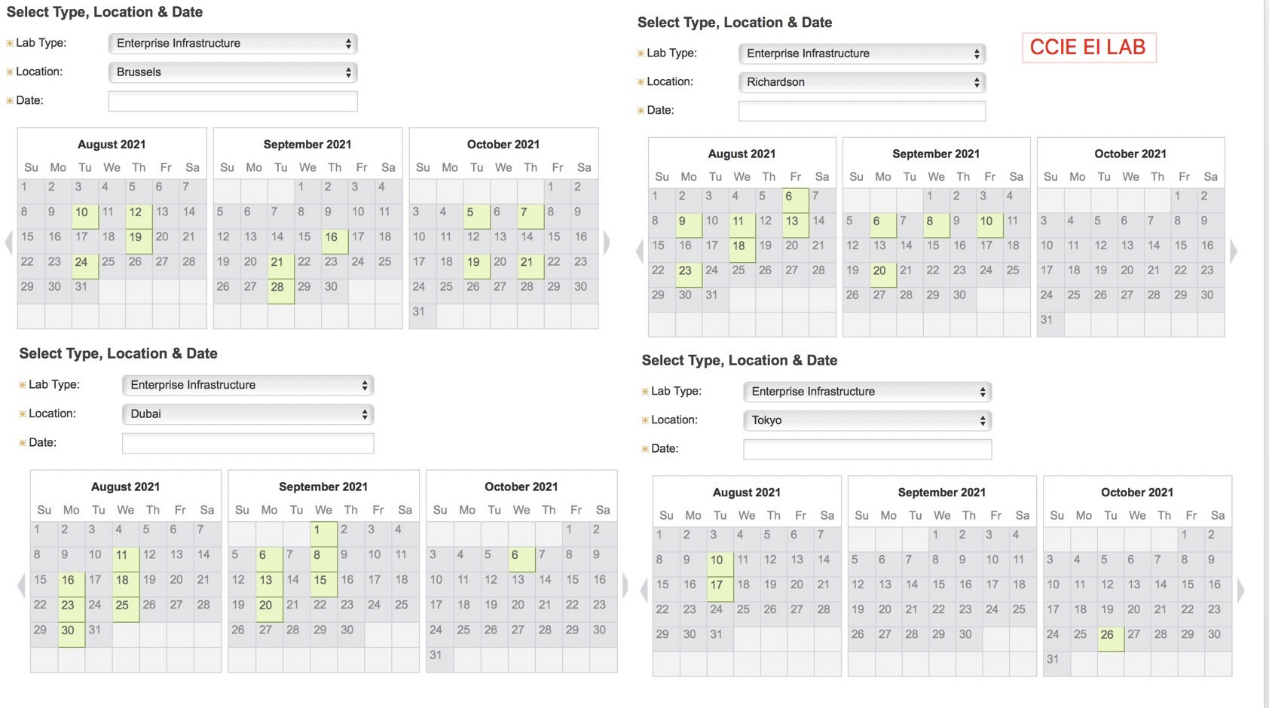 CCIE Security lab exam slot in Brussels, Richardson, Sydney and Tokyo.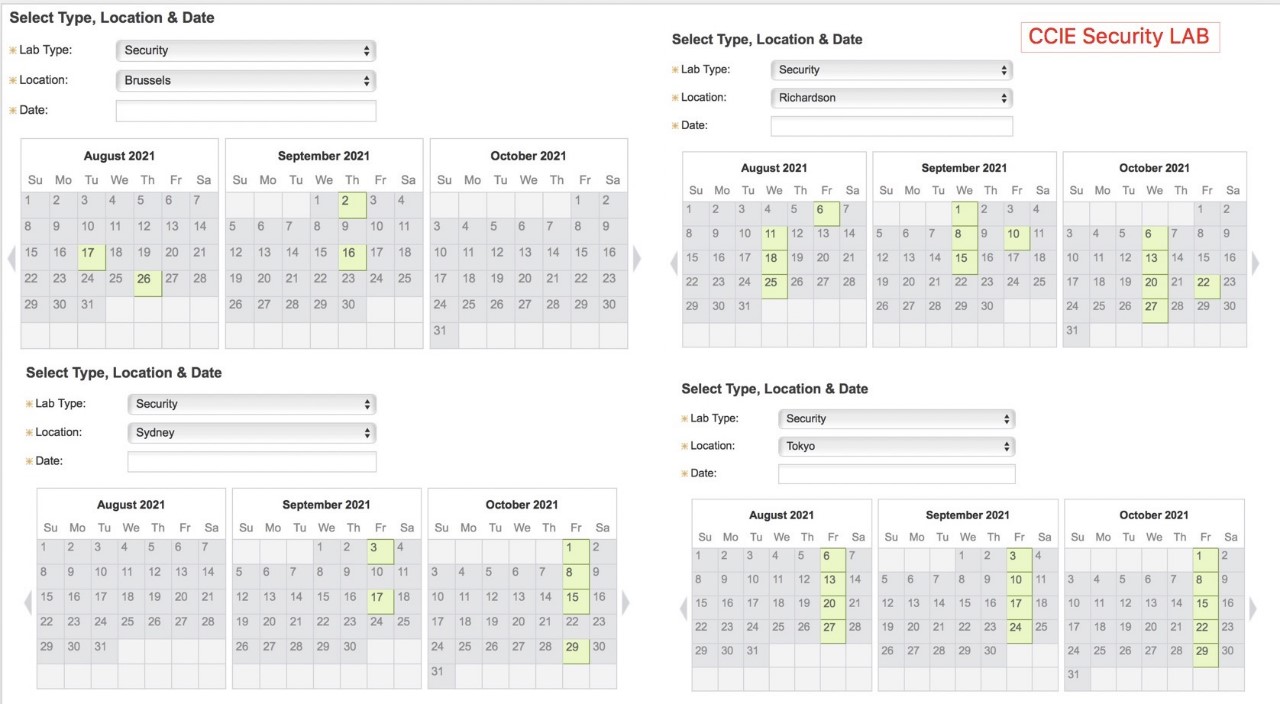 CCIE DC lab exam slot in Brussels, Dubai, Richardson and Tokyo.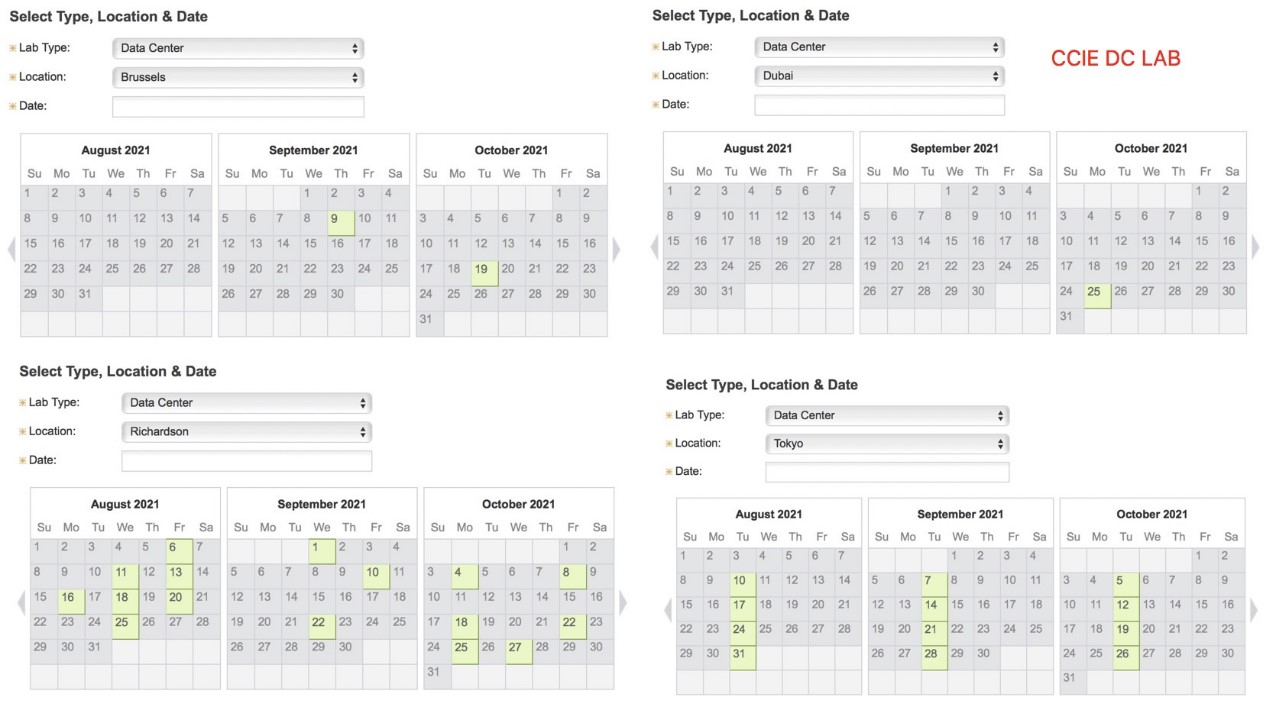 How to schedule your lab exam?
• A valid Cisco user account
• The identification number you used to register for your written exam (in the United States and Canada, this is typically your Social Security or Social Insurance number). In other regions, the number is assigned by the testing vendor.)
• The date on which you passed the written exam; and
• Your written exam score.
• Click here to book an online lab or practical exam.
Cost
The cost of the CCIE Lab Exam is USD 1,600 per try, without including travel and hotel expenditures or study fees. Because of the hefty price of the CCIE lab, no one wants to retake the exam. As the CCIE center reopens and exam slots are limited, you should prepare for the CCIE lab exam NOW for a quick pass! We'll go over how to study for the CCIE lab exam thoroughly below, so you can get your lab exam prep done quickly!

How does the new CCIE lab exam look like?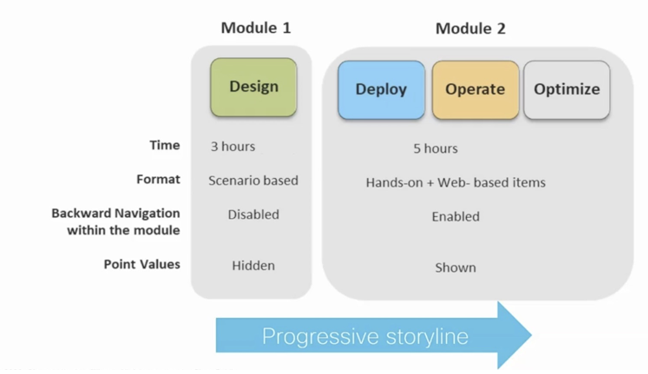 The new CCIE Lab Exam encompasses the whole network lifecycle, including planning, design, deployment, operation, and continual optimization. It is divided into two modules, which are as follows:
Design is the first module.
The scenario-based DES curriculum will take you 3 hours to complete.
Deploy, Operate, and Optimize is the second module.
The DOO module requires 5 hours to complete in the format of hands-on + web-based things
For the new lab exam, you must learn the most recent theory courses, such as SDN and SD-WAN, and associated technological points. As a result, studying alone will make it challenging for you to pass the new CCIE lab.
You may also like:  Top 10 Tips to Prepare and Pass the CCIE Lab Exam on the First Try
How to prepare for the CCIE lab exam?
1. Master the CCIE test topics with a personalized study plan.
It is critical to understand the exam subjects in detail to grasp the most crucial aspects of the lab exam. It would help if you also studied according to the study plan to balance your work and study better. For example, check the SPOTO CCIE EI lab training study plan below. If you can devote 2-4 hours each day to lab practice, you can take the test after 1.5 months.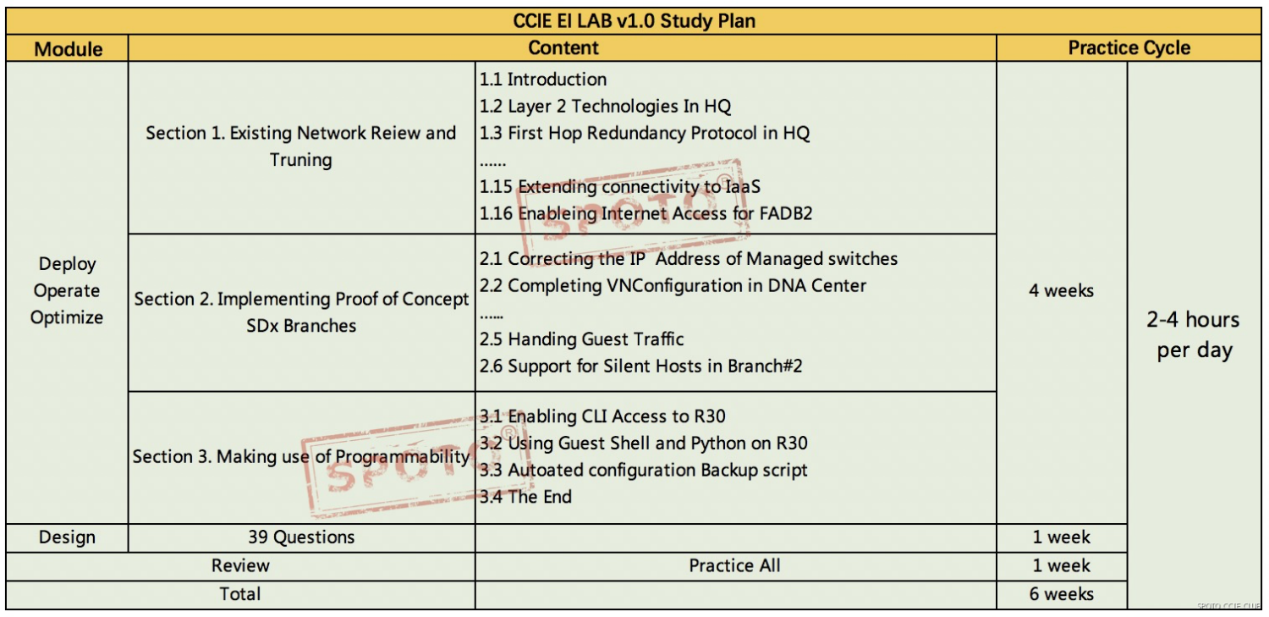 Please keep in mind that we provide three months of flexible service time. You can have enough time to practice and you can begin your service based on your schedule.
2. Obtain the most recent topology
Topology is essential for you to configure the specific modules. You should know about it before practice. Here is the CCIE EI lab topology from SPOTO.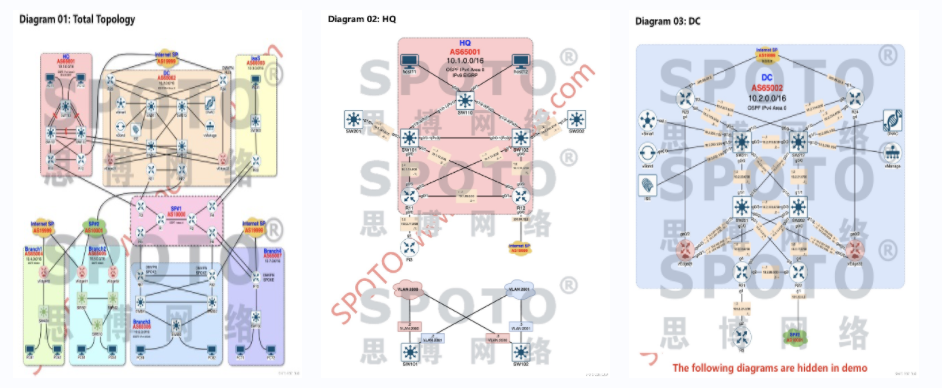 3. Practice with real workbooks and solutions.
While studying for the Cisco CCIE Lab Exam, candidates must obtain the most updated practical workbooks. Because the CCIE syllabus is changed according to technological advancement, it is vital to stay current on the latest networking technology.
Download workbooks and solutions for free here.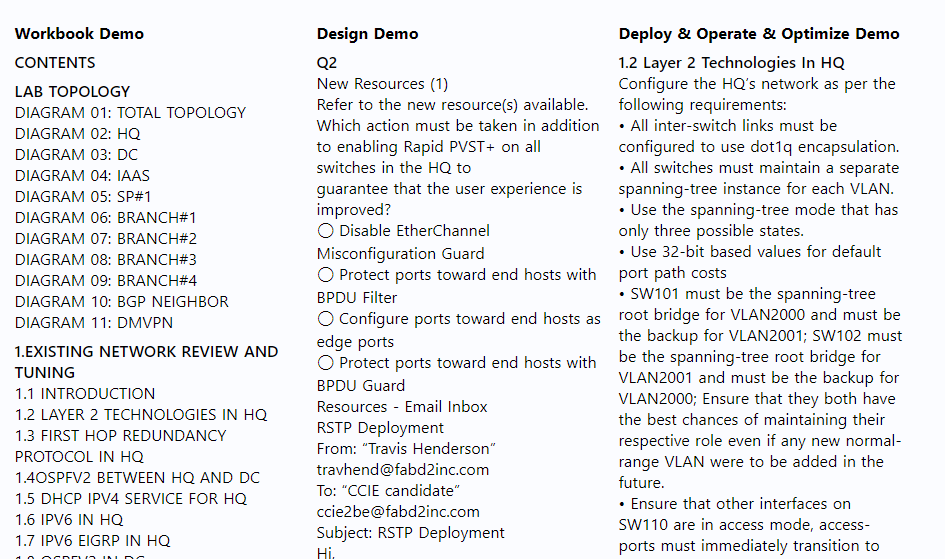 4. Put your skills to the test in a real-world lab setting.
The new Cisco version's practice difficulty stems from the requirement for real-world equipment, which discourages many pupils. Consider the EI actual machine equipment; a complete EI LAB practice equipment costs around USD 650,00. Individuals find it tough to establish their practice environment due to the cost.
Because SPOTO applicants are spread throughout 152 nations and regions, SPOTO has deployed dozens of racks in 7 countries and 11 data centers worldwide to fulfill the needs of more than 200 candidates who are concurrently practicing LAB online. SPOTO is also the only institute globally with complete rack equipment!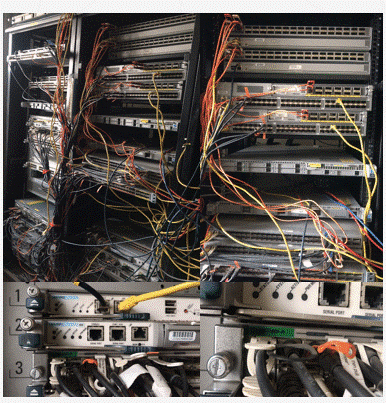 SPOTO real rack
5. Seek technical assistance from CCIE professors.
CCIE tutors can assist you in resolving all issues. Learn from CCIE certified trainers because they can provide you the most fantastic advice. As a result, choosing the right training center or teacher is essential to CCIE success. Remember that studying from a CCIE certified trainer is the best option because they have traveled the same path and are knowledgeable about the field's Dos and Don'ts.
So far, you've learned about the CCIE lab exam style and study advice, but how can you get started? Which educational institution should I attend? SPOTO CCIE Lab training courses will undoubtedly meet all of your requirements for a successful CCIE lab exam preparation.
Why SPOTO?
Service Package for SPOTO CCIE Lab Training
Actual CCIE Lab test booklets and solutions (cover Module 1 & Module 2)
Remote rack access for comprehensive lab practice (including IOS, init configuration, and so on)
7/24 instant help via WhatsApp, Skype, and email…
Technical support from a CCIE instructor/tutor Tutorial video that explains the workbook and solution
Latest exam feedback
Stay up to date with free updates
Guarantee workbook and solution pass
For more information on SPOTO Lab service time, pricing, study materials, and so on, visit the CCIE Lab page! Alternatively, contact our sales team for further information and a special offer!
Conclusion
Begin today with SPOTO to get CCIE certified tomorrow! Join our CCIE Lab study group to get the most up-to-date exam information and announcements! Share this fantastic post with your friends on Facebook, Whatsapp, Telegram, and other social media platforms.
Also, get CCIE EI/DC/Sec/SP lab workbooks and solutions at the special offer now!

Latest Pass Report of CCIE Lab Exam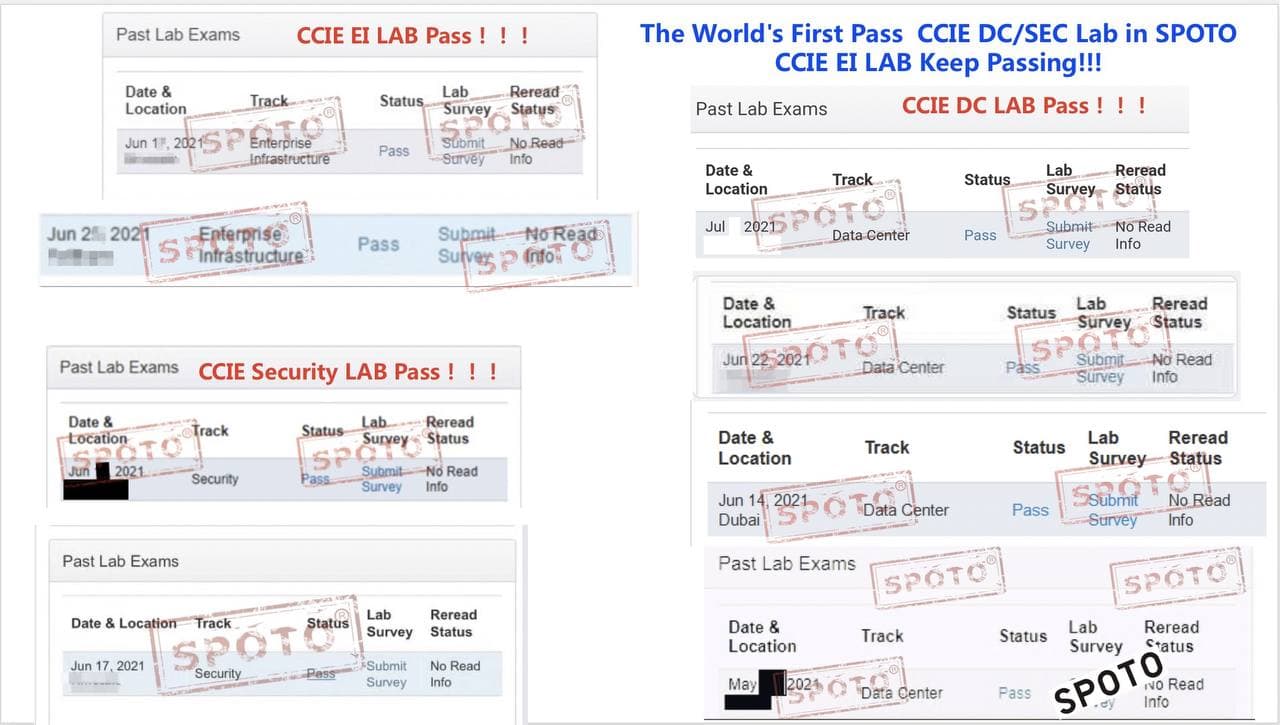 Recommend CCIE Lab exam study materials: 
Please follow and like us: