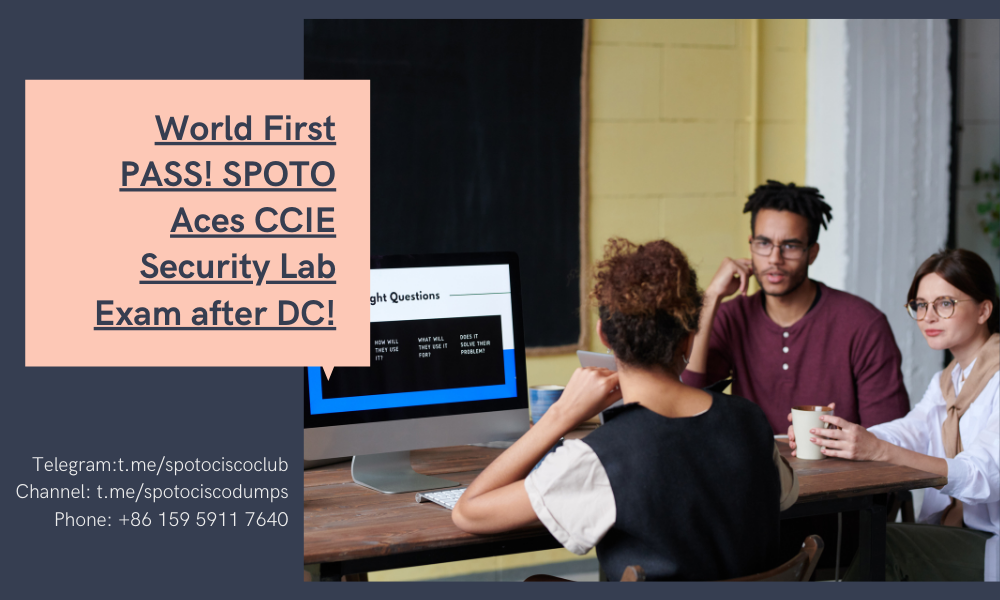 Following the announcement of the world's first pass of the DC LAB on May 24, SPOTO continues to lead the world with another victory, taking the first kill of the Security 6.0 CCIE LAB worldwide and officially passing the Security 6.0 CCIE LAB on June 16!
So far, SPOTO CCIE Security/DC get both first passed in the world! We are the first organization in the world to continuously overcome the new version of CCIE, which also proved the technical strength and problem-solving ability of the SPOTO CCIE team.
The PASS news is so exciting! No one has taken the CCIE for more than a year, and SPOTO has cracked it in less than half a month apart! The record of 2200+ IEs will be broken again! This blog will introduce the secrets behind the success and our CCIE lab service. If you want more details, join us at the live show today on https://www.youtube.com/watch?v=pU7bXTuZSBs  starting at 21:30 [UTC+8] June 21, 2021.
Also, want to get 50% off? Remember to enter your email to win a surprising offer:
https://www.spotodumps.com/spotoprimedaysale2021/?id=blogcj

1. Detailed preparation leads to continuous success!
On April 27, 2020, the New CCIE version was launched by Cisco. As early as June 2019, after Cisco announced the upgrade of certification, SPOTO set up a special team for changes on each certification direction, focusing on the technical trends, business needs to build the new Cisco talent model, followed by course upgrades, actual rack equipment deployment and solution development on the latest version. The most significant change in the recent CCIE is automation and the use of existing equipment. The module has changed as below: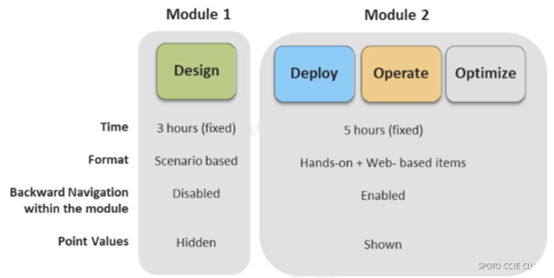 In the new Cisco system, network engineers will no longer be limited to hardware and single-direction technology. It will be more comprehensive, so to become a new Cisco network engineer is both a challenge and an opportunity – you will be more competitive in the market.
2. Exclusive courses and solutions perfectly conquer the new version of Cisco
Solution: Security and DC are the first to stand out.
First, look at the topology of the security 6.0 lab exam provided by SPOTO.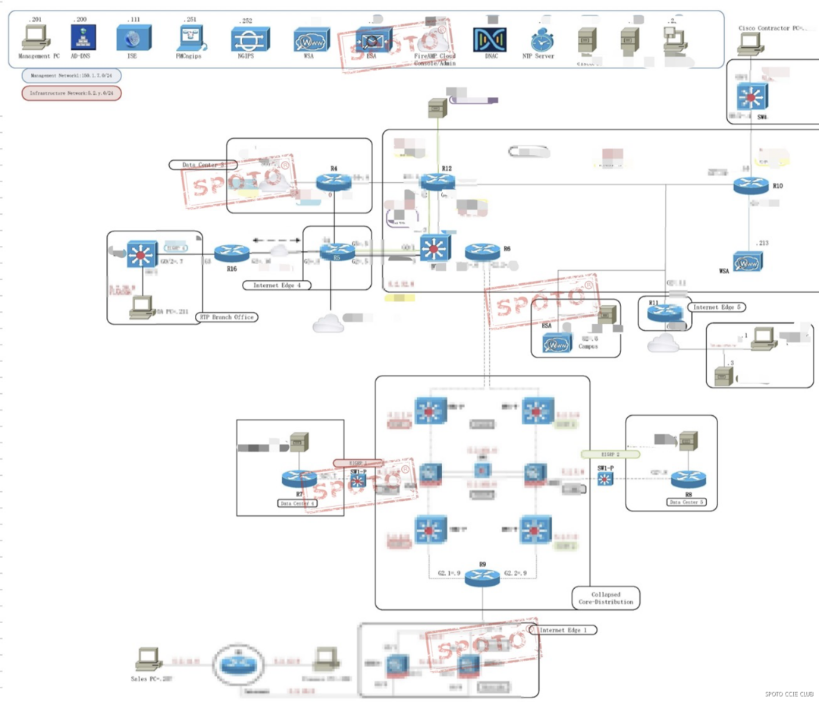 SPOTO Security 6.0 Course Outline
CCIE Security LAB Exam includes two models (Design and Deploy & Operate & Optimize).
This is the material content that you need to practice. You will face them when you take the exam.

Design:Design 1
Deploy & Operate & Optimize:LAB1
Study Plan:

This is the CCIE Security v6.0 LAB study plan we suggest. If you can spend 2~4 hours on lab practice per day, you can take the exam after two months. We provide three months of service time; you can follow your time to practice; it is flexible.
SPOTO CCIE Lab Service Package
Real CCIE Lab exam workbooks and solutions (cover Module 1 & Module 2)
Remote rack access for practicing complete lab-including IOS, init configuration, etc.
7/24 instant support by WhatsApp, Skype, email…
CCIE instructor/tutor technical support
Tutorial video that explains workbook and solution
Latest exam feedback
Keep updated with free
Guarantee workbook and solution pass
Check the equipment list required to practice CCIE Security 6.0 Lab exam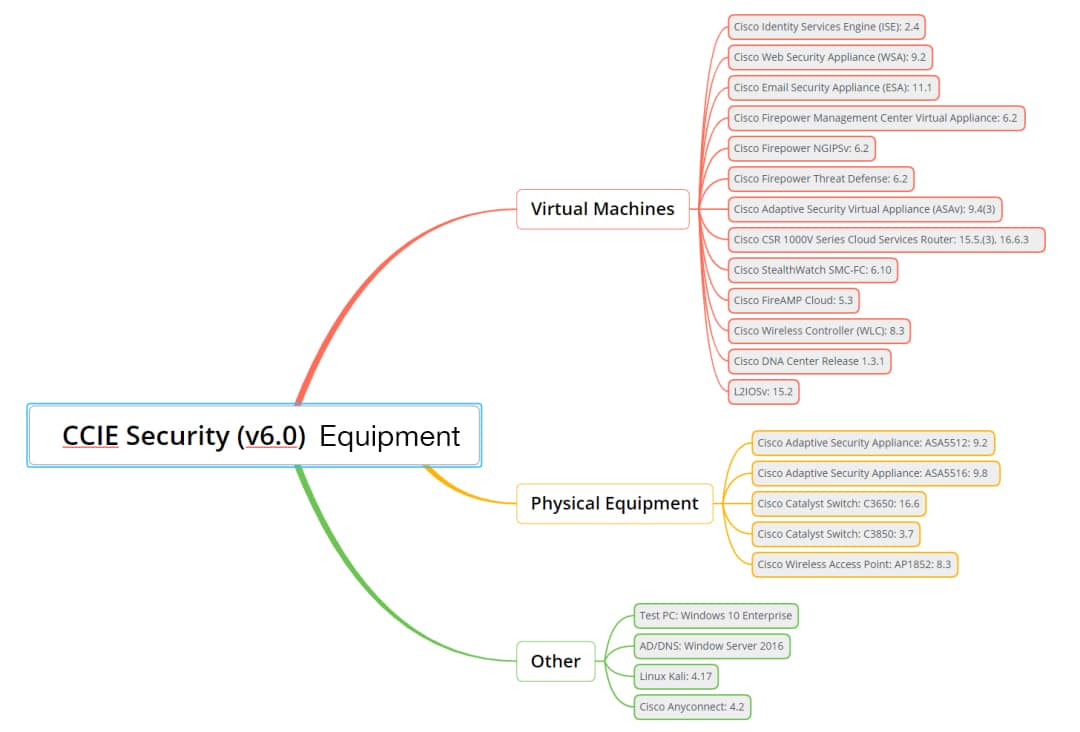 Once again, Cisco has the complete courses and solutions to lead on the new version of Cisco! For students who want to learn Cisco Security 6.0 technology or take the new version of Cisco CCIE, SPOTO is your best choice! We have 100% actual workbooks and solutions to help you prepare for your Lab exam well. As CCIE Lab centers reopen in many cities, including Beijing, Brussels, Dubai, Richardson, Sydney, Tokyo… it is the best time for you to prepare for 1-3 months and then get CCIE certified this year!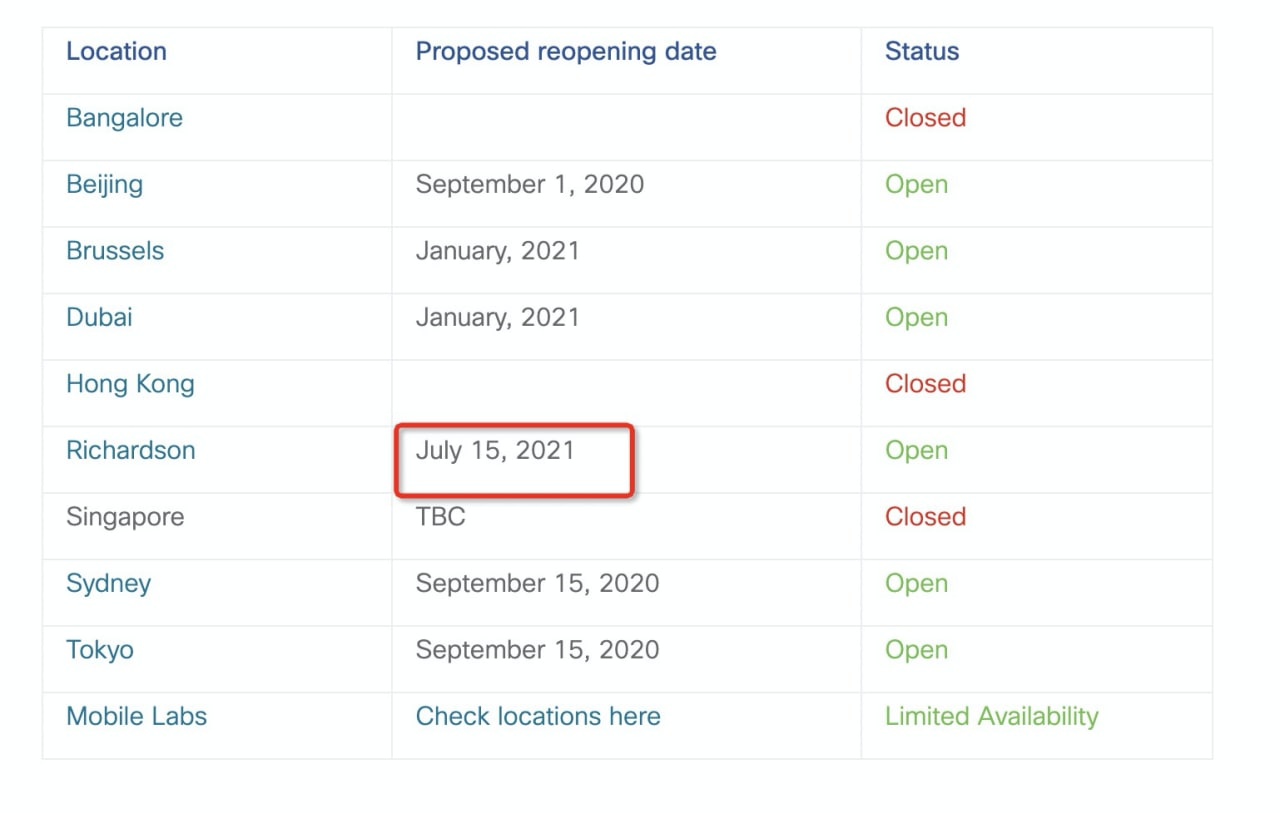 How to take the new version of CCIE to become a new network worker?
SPOTO is leading to the new version of Cisco PASS and helps candidates to become a new network engineer; there are several actions worth you to understand –
01 actual machine deployment: global deployment of CCIE rack has completed
The practice difficulty of the new Cisco version lies in need for real equipment, which discourages many students. For example, take the EI real machine equipment; a full set of EI LAB practice equipment is about USD 650,00. The cost determines that it is difficult for individuals to build their practice environment.
As SPOTO candidates are located in 152 countries and regions worldwide, SPOTO has deployed dozens of racks in 7 countries and 11 data centers around the world to meet the requirements of more than 200 candidates concurrently practicing LAB online.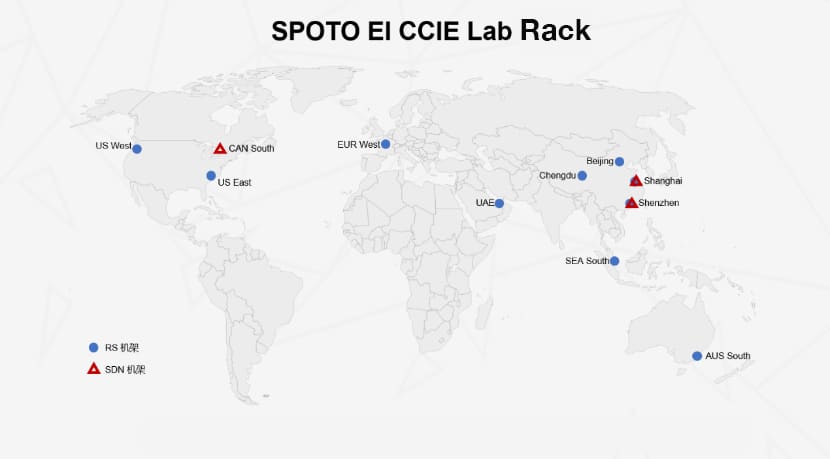 In addition to EI, we have prepared a lot of real equipment for other directions -We have prepared nearly 25 sets of virtualized CCIE preparation racks for students, and CFG alone is equipped with eight sets of physical racks, which can practice LAB online in real-time and support 30 people online at the same time. In contrast, many institutions don't have a complete rack or even no rack.
We also configured a complete set of ACI racks for the DC lab, do not underestimate the set of ACI racks. It includes 2spine, 4leaf, F3Ecard, N56, 5N9K …… which can not be put down on two physical cabinets!
SPOTO is also the institute with complete rack equipment, the highest degree of examination room restoration in the world.
SPOTO Most Complete DC Lab Environment

Why Choose SPOTO?
• 100% Verified and Real CCIE Lab Exam Workbooks and Solutions
• 100% Real CCIE Lab Exam Environment
• Complete Rack Service
• Technical Support from Professional Tutors
• CCIE Lab Materials Update Quickly
• 2100+ CCIE Pass Results
02 courses. EI, DC, security, wireless, carrier, collaboration, and other courses have been upgraded.
Continuing the consistent tradition of SPOTO, we continue to adhere to high standards, constantly polishing our curriculum and service system, focusing on improving the learning ability of students, and strengthening job skills training. Our team of instructors has spent eight months to self-research DC, EI, security, wireless, operator, and collaboration systematization, and constantly discuss internally, add real-world content, continuously optimize the course system, and invite external guests to participate in the course review, and have now completed the upgrade of all courses.
This new course system not only enables you to obtain comprehensive skills such as wireless and security required for existing network deployment but also cultivates your programming thinking and contacts with machine interfaces in an automated experiment to achieve new skills and help you grow and transform into a new era of network engineers, architects, and product managers.
Conclusion
SPOTO focused on online Cisco, PMI, ISACA, Huawei, Microsoft, and other IT international certification and network technology talent training for 18 years, and has trained nearly 2,300 IEs in 152 countries and regions around the world, making it a leading brand in global network technology talent training.

Recommend CCIE Lab exam study materials: 
Please follow and like us: