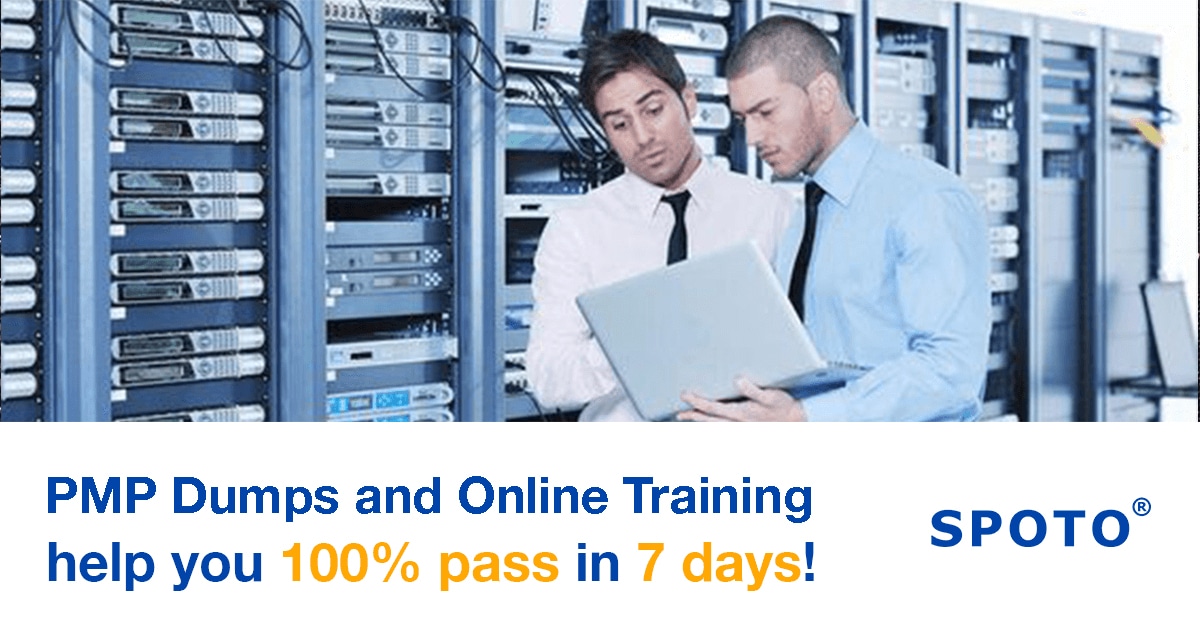 It is challenging to prepare for the Project Management Professional (PMP) exam. Based on the Project Management Institute (PMI) report, PMP candidates spend over 35 hours for PMP exam preparation. However, most candidates fail to pass the PMP exam on the first try.
This post will elaborate on the PMP certification and its benefits, plus insights on the exam's layout, prerequisites, cost, and tips on passing it.
What is PMP Certification
The Project Management Institute's (PMI) PMP certification is the most recognized certification for project managers in the industry. Project managers with PMP certification meet global project management standards and are associated with other PMPs worldwide. In addition, the PMP brings formal training and tested knowledge, giving employers peace of mind knowing that their project managers are working to PMI's rigorous and uniform standards.
Categories
Exam Code
100% Pass Dumps
PMI
PMP
RMP
CAPM
PgMP
ACP
PMP proxy service
PMI-ACP proxy service
PMI-PBA proxy service

PMP Certification Fees
The cost for PMI members is USD 405. For non-members, the cost of the exam is USD 555. You have one year to take the exam, and if you don't pass the first time, you can take the exam two more times.
PMP Certification prerequisites
There may be two sets of requirements for the PMP exam.
– Secondary school diploma (high school diploma, associate's degree, or global equivalent)
– 7,500 hours leading and directing projects
– 35 hours of project management education
Or
– Four-year degree
– 4,500 hours leading and directing projects
– 35 hours of project management education
Project management experience hours are defined as the amount of time the applicant has led and directed work related to project management. Applicants do not have to have been project managers, but they must have played a significant role in the part of the project they were involved in and must have led or directed project tasks.
Note that applying for and taking the PMP exam does not require you to be a PMI member, but there are some financial benefits to becoming a member, including.
– A significant discount on the PMP exam registration fee, greater than the cost of becoming a PMI member
– A free Project Management Body of Knowledge (PMBOK) guide in PDF format to help you prepare for the exam
Many local PMI chapters also offer discounts to PMI members for PMP exam preparation workshops.   
How to earn the PMP certification?
If you are satisfied with the prerequisites for the PMP exam, you should fill in PMI's online application form in 90 days. Click here for a step-by-step guide. Then, PMI will conduct a thorough review of your application. Once PMI confirms that your application is complete, you can submit your application fee online. The final step in the application process is then to schedule your exam.
PMP Certification Exam
According to PMI, the PMP certification is aligned with "best practices in the certification industry, such as those found in educational and psychological testing standards. the PMP certification is also certified according to the internationally recognized ISO 17024 standard."
The PMP exam consists of 200 multiple-choice questions, including 25 unscored pretest questions and 175 scored questions by stage. Studying the latest version of the PMBOK Guide is essential to passing the exam.
PMP Salary
The PMP certification can help you get a rewarding career, greater flexibility, potential for growth, and a salary boost. In fact, according to the PMI 9th Edition Salary Survey, PMP salaries are, on average, 20% higher than those of non-certified project management professionals.
How You Can Prepare for the PMP Exam
PMI offers these tips to ensure you are well prepared for the exam.
Thoroughly read the PMP handbook, which PMI says "objectively assesses and measures experience, education, and expertise – the basis for competent practice as a project manager."

Review the current PMP exam content outline.

Become familiar with the sample PMP questions

Attend a formal course of study. Here are some options for PMP certification preparation. PMI chapters or PMI-approved Registered Education Providers (REPs); PMP PrepCast exam simulators; iTunes and Android PMP exam preparation apps are also great ways to learn on the go.

Study the latest version of the PMBOK Guide.
It is significant to make a daily study plan to help you stay on track, as this will significantly enhance your chances of passing the PMP exam. Set aside time on your calendar to study each day and organize your study materials so that they are available when you are ready. 
PMP Exam Preparation Resources
There are many other resources available to help you prepare for the PMP exam. Because everyone has different learning preferences, here are a few options to explore.
PMBOK Guide. Some people can pass the exam using this vital resource alone. While you can use it in conjunction with other materials, test preparation books, test preparation courses, and workshops, it is a must for success.
PMP exam preparation books. Exam preparation books strive to explain the PMBOK guide in plain English, systematically take you through its concepts, provide you with tips on what to expect, and possibly give some sample questions.

Downloadable PMP exam preparation videos. 

PMP exam preparation videos are a portable and powerful study tool that reinforces the concepts in the PMBOK Guide through audio and visual training. You can download them to your mobile device so you can study on the go. In addition, SPOTO PMP training is designed to help you grasp the latest PMP technologies and learn about the newest PMBOK exam topics. 

Online PMP exam simulators.

These mock exams help you get a feel for the exam setup and environment. They show you the same type of questions as the PMP exam, allowing you to adapt to the stress and timing associated with the exam. The SPOTO practice exams cover 100% real PMP exam questions and answers, enabling you to succeed in one fell swoop. 
Tips for Passing the PMP Exam on Your First Attempt
In addition to adopting PMI's study recommendations, the following strategies will help ensure that you are well prepared to pass the exam on your first attempt.
– Develop a study technique or process that works for you.
– Break down the PMBOK chapters and sections and complete them over six months. Focus on critical points to ensure that the material is solidified in your mind overnight and that it "sticks" rather than just being stuck in short-term memory.
– Create a brain dump. Put together your mini-reference sheet, including abbreviations for components and concepts, to help you keep the content in mind. Consider at least these things: formulas; values, such as 1, 2, 3 sigma and estimated ranges; abbreviations; project manager authority; conflict resolution and sources of conflict; motivators; and end-of-project checklists.
– Don't try to do anything else while studying.
– Study only 50-minute sessions and take a break for 10 minutes to allow your mind and body to catch their breath.
Keeping your PMP certification
Earning your PMP designation and preparing for the exam can be time-consuming but worth the effort. But passing the exam is just the beginning. PMI requires certification holders to follow PMI's Continuing Certification Requirements (CCR) program and earn Professional Development Units (PDUs). This is equivalent to paying an annual membership renewal fee and making and reporting 60 PDUs every three years.
There are many ways to earn free PDUs and hundreds of resources that offer PDUs. One of the most rewarding ways to earn free PDUs is to volunteer with your local PMI chapter. Another great way to earn free PDUs is to listen to podcasts related to project management.
Make sure you read the five categories of PDUs outlined in the PMP certification handbook. Within each category, there are some limits to the number of PDUs you can claim.
Documenting your PDUs
You can record your PDUs online using PMI's Continuous Credential Requirements System (CCRS).
PMI provides a PMP certification handbook, as well as additional information on how to maintain your certification and how to obtain and report PDUs to help keep you in good standing.
Don't wait until your third year to start accumulating PDUs. Once you've earned your PMP certification, make a three-year plan to keep building your PDUs over the next 36 months.

Latest passing report-100% pass guarantee
Recommended PMP exam study resources: 
Please follow and like us: