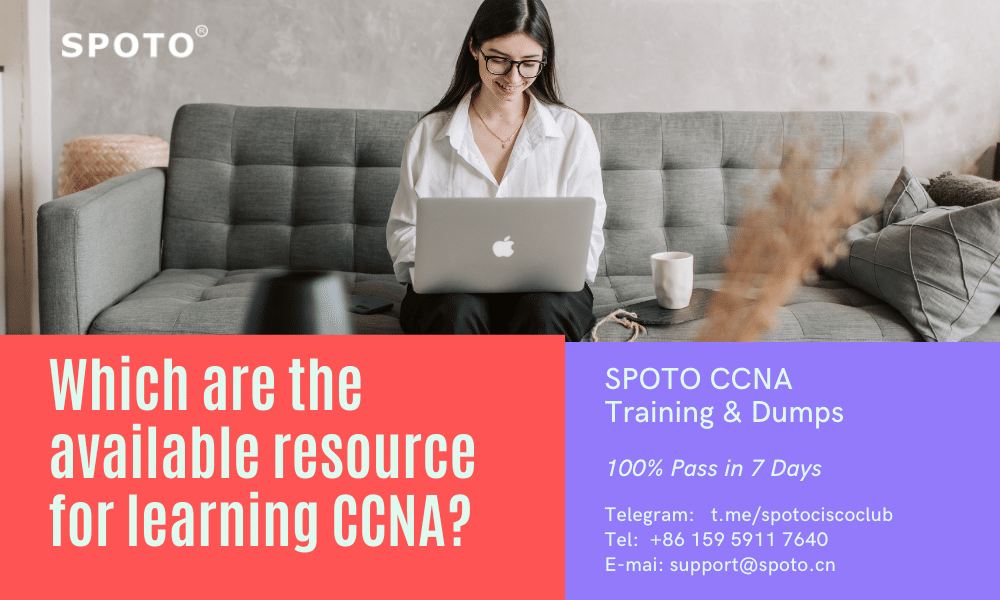 What is the CCNA exam?
The CCNA exam, known as CCNA 200-301, is required to obtain the CCNA certification. The exam usually lasts 120 minutes, but if you are not a native English speaker, you can request an additional 30 minutes when you register. To pass, you need to get a score of 825.
Why should I take the CCNA exam?
Since the Cisco certification is one of the most prestigious IT certifications in the networking field, many people start their networking journey with Cisco. The CCNA certification and its associated CCNA 200-301 exam is the entry point into the world of Cisco certifications.
The large number of people pursuing CCNA certification has attracted many organizations to create materials or study resources for this exam, providing various resources to help you pass the exam.
With so many study resources available, which ones will be beneficial in helping you prepare for the exam? This article will cover the best study guides, books, practice tests, training courses, and more to help you decide which study resources are better for you!
Which are the best online resources to help you prepare for the CCNA exam?
There are many resources available on the Internet for the CCNA exam. At the time of this writing, face-to-face boot camps have moved to online delivery. Often, these boot camps are recorded and made available to those who attend them and others who just want to watch them.
One highly rated CCNA training course is SPOTO's CCNA training course. You can take online courses, get practice tests, and unlimited replay of recordings, and detailed theory explanations to help you build confidence to pass either of the two exams.
This CCNA training has a reasonable pass rate, which is an essential factor in choosing online training.
Cisco itself has some on-demand e-learning materials available.
This resource is free, but you need to log in to Cisco's portal. ccna study materials. If you have the money, you can go for the paid training, which you can find here. Implementing and Managing Cisco Solutions (CCNA) v1.0.
Categories
Exam Code
100% Pass Dumps
CCNA
200-301
200-901 DevNet
200-201 Cyber Ops

What are the best study guides for the CCNA exam?
Some of the best study guides for the CCNA exam are the books written by Wendell Odom. They can be found on the Cisco Press website.
There are two volumes, but you can also get bundles of the official CCNA 200-301 certification guide library.
Another good bundled CCNA quick study guide is the Cisco CCNA Certification Exam 200-301 guide.
These study guides are hundreds of pages long with detailed diagrams and explanations that will provide you with enough information to pass the exam.
These study guides follow the exam blueprint closely; in each chapter, you know exactly which topics in the exam blueprint are explored.
What are the best practice exams for CCNA certification?
The practice exam questions mimic the format and pattern of the exam questions, including multiple-choice, drag and drop, or mock questions.
Even if you do have many study guides and books, you will only get a few questions on each topic on the exam. If you're not familiar with the actual exam questions, you may not pass as easily. Therefore, using practice exams allows you to test your knowledge with multiple real exam questions on each topic.
There are so many training vendors that offer practice exams. Still, one thing you need to be aware of is whether the quality, validity, and number of questions on the practice exams are consistent with the actual exam.
* Click here to download CCNA E-books which contain real CCNA practice tests!
SPOTO's on-demand CCNA training allows you to test your knowledge with hundreds of questions. Also, SPOTO's CCNA exam dumps cover 100% real CCNA exam questions and answers, so if you practice hard enough, you can win your CCNA exam in 7 days!

What are the best books to help prepare for the CCNA exam?
In addition to study guides that provide complete information to pass the CCNA exam, it is worth mentioning other supplemental books.
– 31 days before the CCNA exam. A day-by-day review guide for the CCNA 200-301 certification exam. This book provides a schedule for the 31 days before your exam. It helps you create a schedule to track your review progress for each topic, describe the exam, and better prepare mentally for the exam.
– CCNA 200-301 Portable Command Guide, Fifth Edition. Throughout your exam preparation, you will see and learn many commands. This book provides a single source of information for all the commands you may see during your studies.
Use the best resources to pass the CCNA exam
If you plan to take the exam for free, you can get every exam question and read about it on Cisco's website. However, there are some drawbacks to this approach. First, you don't know how deeply to drill down into the different topics. Too much content doesn't hurt, but it takes longer to read all the topics. Also, studying without a professional tutor won't solve your problems in the exercises.
However, the advantage of using the paid resources is you get a guided path to help pass the exam. These resources were created by CCIE experts with lots of experience delivering Cisco training at various levels, not just CCNA.
So the best resources to pass the CCNA exam is to take a CCNA training course + do CCNA practice tests! SPOTO CCNA training and CCNA practice tests are just customized for networking professionals like you who want to grasp real CCNA exam skills and topics!
Furthermore, if you have any questions about CCNA, you can join a CCNA study group, in which you can get the latest CCNA exam news, tips, and exam passing feedback, and technical support!
Cisco group:  https://t.me/spotociscoclub 
CCNA group: https://t.me/ciscoccnademo

Latest passing report-100% pass guarantee
Recommend exam study materials:
Please follow and like us: