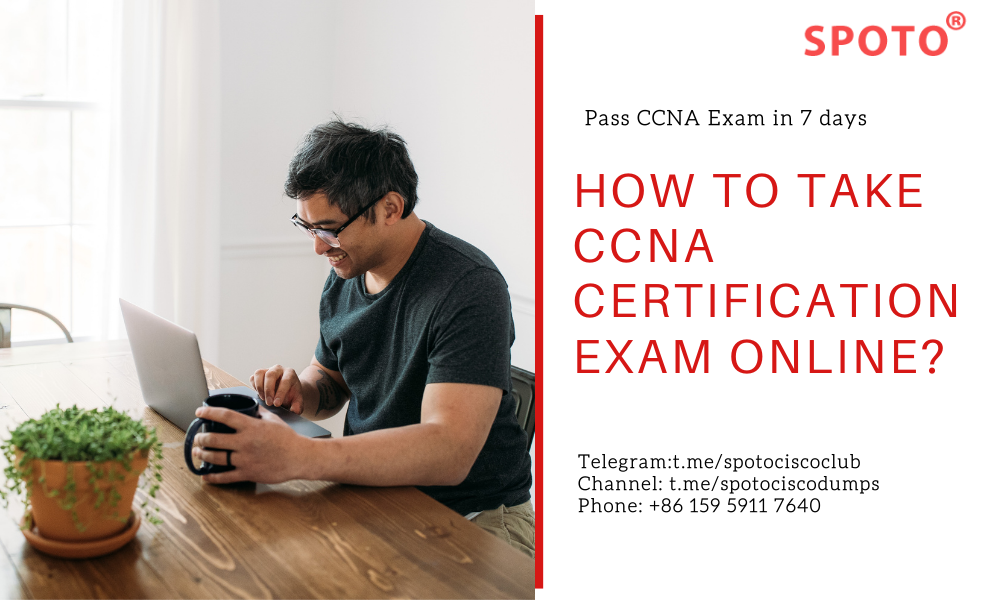 In response to the ongoing COVID-19 pandemic, Cisco enables learners to take most of the certification exams they offer online. It has partnered with Pearson VUE to offer online proctoring of the exams, which means learners can take the exams from the safety and comfort of their own homes.
Here's a look at how to take the Cisco CCNA exam cert online, including the sign-in process and the actual online exam process.
Categories
Exam Code
100% Pass Dumps
CCNA
200-301
200-901 DevNet
200-201 Cyber Ops

Background on online testing.
As of April 15, 2020, Cisco became the newest certified provider of online testing for learners using online proctored exams through Pearson VUE. Test takers can schedule their exams at their convenience, 24 hours a day, seven days a week. All of Cisco's written and proctored exams are available online, except.
100-110 ENU CCENT (by invitation only) 

352-011 ENU Cisco Certified Design Professional Practice Exam

352-001 ENU Cisco Certified Design Specialist Qualifying Exam
How to Take an exam online?
Before Exam Day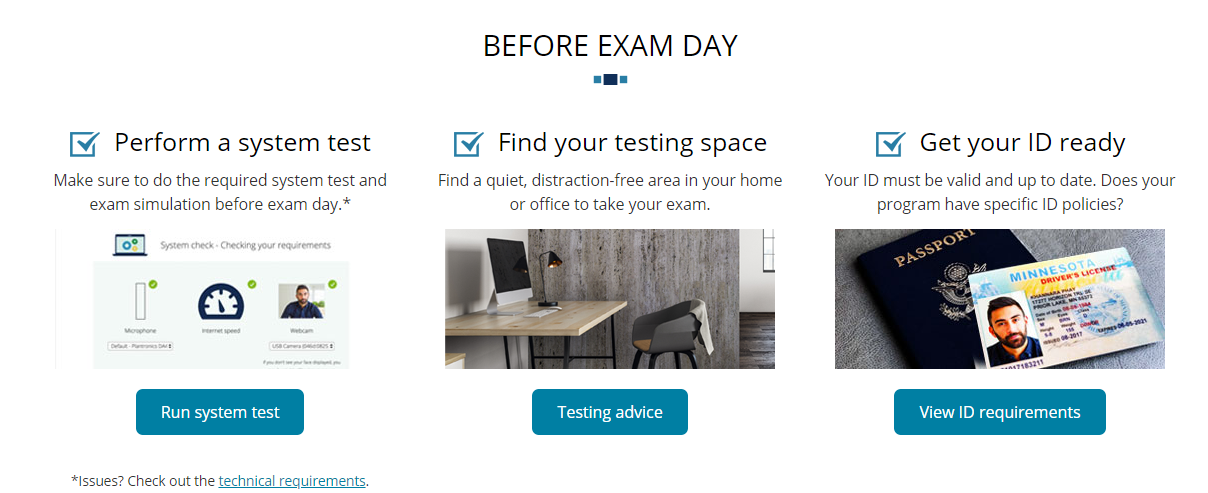 Cisco online testing requirements
System TestReliable device with a webcam Strong Internet connection OnVUE software
Access to a quiet, private location
ID: Government-issued identification
How to run a system test?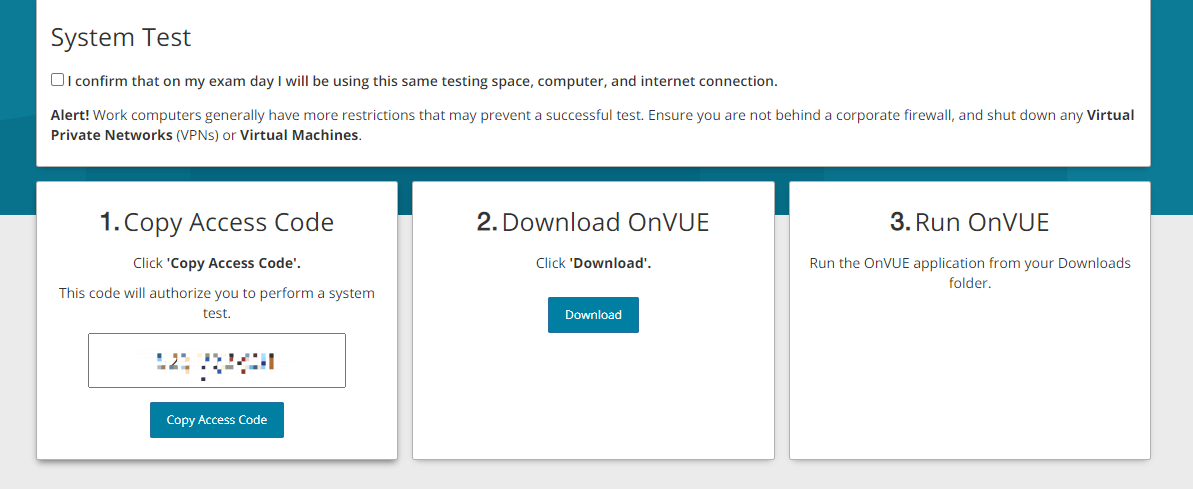 On the day of the exam
Step 1: Prepare your exam space.
Clear your desk or work area. Make sure there are no papers, books, or other clutter.
Step 2. Prepare your computer with a reliable device, webcam, and a strong Internet connection.
Disconnect any other monitors and make sure to close all other open applications. Don't forget to perform a system test, too!
Required operating system
Windows 10 (64-bit) (excluding "S Mode")
Windows 8.1 (64-bit) (all versions except 'RT')
Mac OS 10.13 and above (excluding beta versions)
Note: Genuine Windows must verify windows OS.
Windows Vista, Windows XP, and Windows 7 are strictly prohibited from being used for the exam.
All Linux/Unix-based operating systems are strictly prohibited.
Step 3: Exam check-in
Download the OnVUE software. You can start the check-in process 30 minutes before your appointment.
If you need OnVUE software, please contact us to get it.  Ping me at https://t.me/spotociscoclub.
Step-by-Step on How to Check-in
Go to your exam program's homepage on PearsonVUE.com and log in to your account.
Navigate to your test and choose "begin the exam."
You may begin the check-in process up to 30 minutes before your appointment. If the "begin exam" button is not there, hold tight: you're too early.
Download the OnVUE software. Double-click and run the software to begin the check-in process.
Follow the prompts through the simple self-check-in process:
You'll first perform a systems check to make sure your computer is ready
Next, you'll be asked to take your selfie and photos of your ID
Make sure you clear notes and study materials from your workspace and snap pictures of your room.
6. Remember to follow the rules of the exam:
no one can enter the room while you are testing, and you are not permitted to leave your workspace into your account. unless your exam has a scheduled break
Be sure to disconnect additional monitors and close any open applications on your computer.
7. Once your ID and photos are reviewed, the check-in process is complete, and your exam will begin.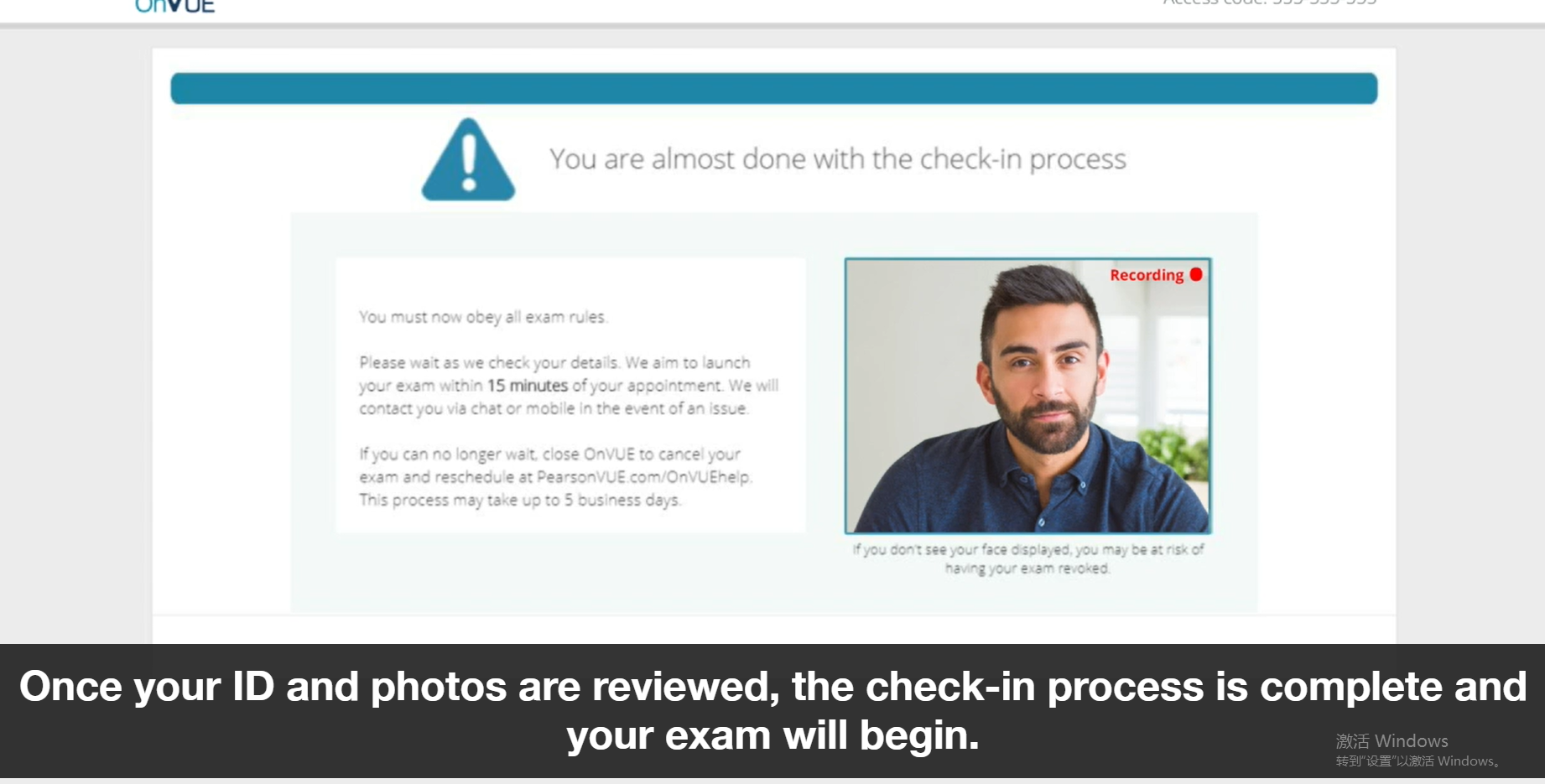 FAQ:
1. What questions the Protocol will ask?
A pre-exam questionnaire asks you how long you have been preparing for the exam, what textbooks you are reading, how you know about Cisco, whether you are self-taught or trained, how far your home is from the exam site, and how far your home is educated you are, it doesn't matter. However, if you are under the age of 18, you must choose YES; if you agree to the Cisco agreement, you must select "Agree."Do not understand can be connected to ask the examiner.
2. If my English is poor? How should I do?
You can contact the Protocol with the chatbox on the screen.
3. Is the difficulty of the online and offline exam are same?
Yes. The questions are all the same. An online exam is more convenient without another cost for travel, accommodation, etc.
Since you have known about the check-in process, you may wonder how CCNA online exams are conducted? Move on for more!
What is the CCNA online exam process like?
First, when you begin the exam, there is a paragraph of the animation demonstration; you can watch it or not. You can use this time to adjust your mood. After a few seconds, you can click Start. The formal test begins.
The CCNA exam is not allowed to go back to do the previous questions, so when clicking the "NEXT" button, be careful not to continue to connect quickly to avoid the occurrence of a direct link to the point of a question.
When you take the test, if some question is incomplete, you can check the review preliminary to answer the question.

     4. The break is available during the CCNA exam. (You can take an optional break of up to 10 minutes. Time spent on this break will not decrease your available exam time. If you do not accept this break, your exam will continue. If you want to take this break, click begin the break. If you take no action, you will be automatically placed on break in 59          seconds. )
5. After finishing all the questions, choose End Exam. The exam score will appear after the exam, telling you whether you pass or not.
"Try CCNA Demo to test yourself:  Latest Update-2021 Free CCNA 200-301 Exam Questions and Answers"
What happens after I pass the certification exam?
Within 24 hours of passing the certification exam, you will receive an email informing you of the next steps. You must complete these steps to trigger the fulfillment process.
The Cisco Certification Tracking System records the exam and certification status. Keep your contact information current to receive notifications about your certification.
Before using the logo, you must read and acknowledge the Cisco Certified Logo Agreement.- After you are certified, you will be authorized to use the logo associated with the specific certification you have earned. You can download the logo from your profile in the Certification Tracking System.
Conclusion 
If you have more questions about applying for the CCNA exam online and the real CCNA exam question, please contact us for free.
Join us for the latest Cisco exam news!
Cisco group:  https://t.me/spotociscoclub 
CCNA group: https://t.me/ciscoccnademo
We will provide details on the CCNA exam process and offer 100% real CCNA exam questions and answers to help you ace the CCNA exam in less time!

Latest passing report-100% pass guarantee
Recommend exam study materials:
Please follow and like us: