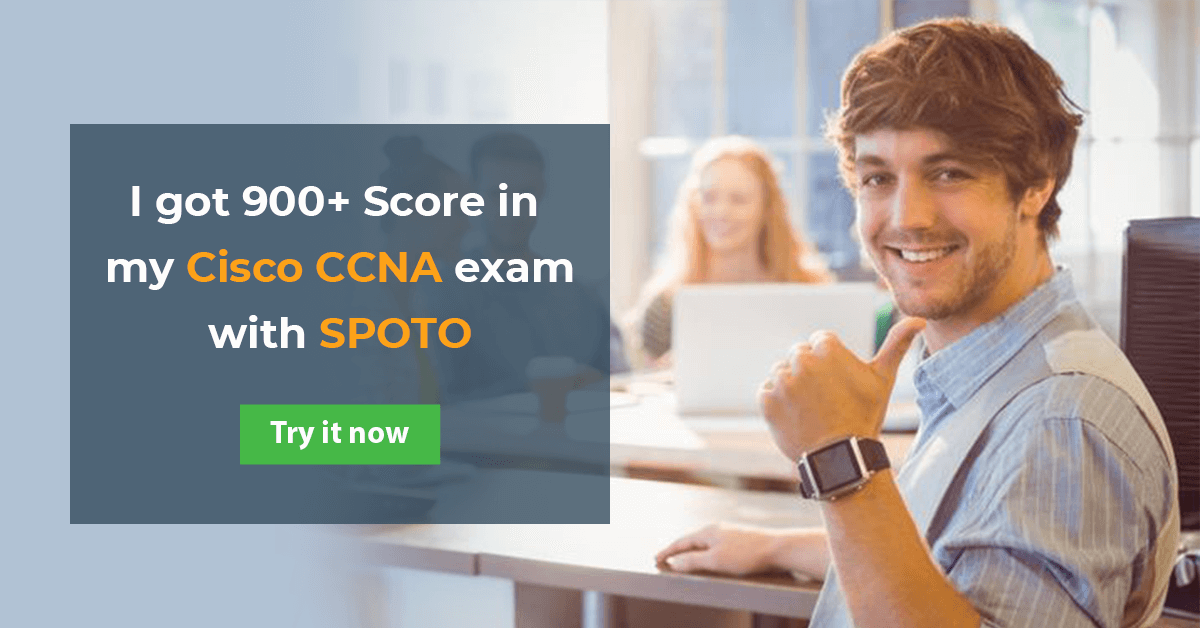 I believe that obtaining a CCNA certification is the first step to prepare for an IT technology career. To get the CCNA certification, you need to clear an exam based on software development skills, the latest network technology, and job roles, covering IT careers' broad basics. CCNA provides you with the basis for development in any direction.
You may wish to enter a technology career. Otherwise, you may be willing to climb. But networks, software, and infrastructure will be increasingly interconnected. To join a technology career in this rapidly changing environment, you need to understand the latest network technology and automation, security, programmability, and hiring managers, which requires your knowledge. CCNA certification will take you where you want to go.
Categories
Exam Code
100% Pass Dumps
CCNA
200-301
200-901 DevNet
200-201 Cyber Ops

Cisco designed the CCNA program to help you prove your skills in a constantly changing IT environment. The program has a certification that certifies all IT careers' broad fundamentals and passes an exam and a training course to help you prepare. The CCNA exam will cover a wide range of topics, including network access, network basics, security basics, IP services, IP connectivity, and automation and programmability. The CCNA training courses and exams have been re-adjusted with the latest technologies and positions and will provide you with the basis for development in any direction.
The industry's most respected and recognized associate-member level certification, the CCNA process, could not be more straightforward. All you have to do is pass an exam, and then you can complete it.
Prerequisites
There are no formal prerequisites for CCNA certification, but you must understand the exam subject before the exam begins.
CCNA candidates usually also have:
• One year or more of experience in managing and implementing Cisco solutions
• Basic IP addressing knowledge
• Fully understand the basics of the network
Therefore, it is unnecessary to have a CCNA experience, but it is recommended that you know a specific field.
Obtained CCNA certification
The CCNA program provides you with comprehensive associate-level training and certifications that will focus on the technologies needed to manage and implement networks and IT infrastructure.
The CCNA certification only requires one exam, that is, 200-301 Cisco Certified Network Assistant (CCNA). This exam will cover a broad basic knowledge in any direction you wish to achieve. The management and implementation courses of Cisco Solutions (CCNA) can help you prepare for passing exams through hands-on laboratory practice to improve practical work skills.
In conclusion
Now that you have obtained detailed information about the CCNA certification, and you may wish to succeed with one attempt. It is recommended that candidates get a dump of the SPOTO CCNA exam to succeed in the first attempt.

Latest passing report-100% pass guarantee
Recommend CCNA exam study materials:
Please follow and like us: