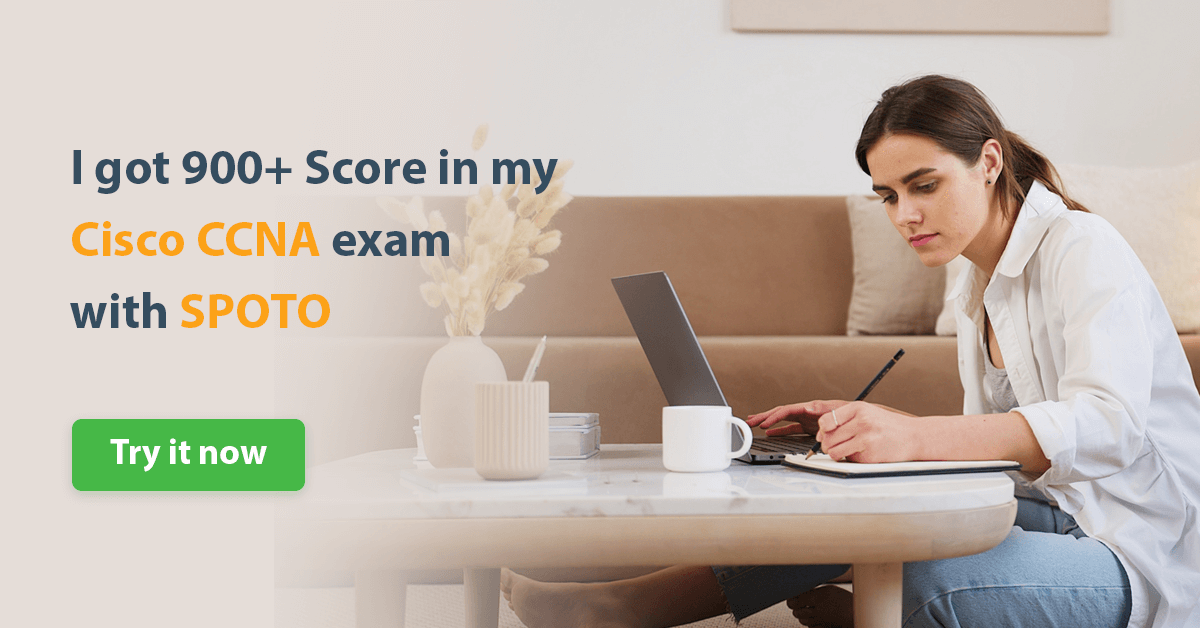 CCNA certification is considered the most sought-after credential, and it stands amongst the most popular certifications offered by Cisco. It would also help the candidates obtain steep growth in their careers with better job opportunities and salary increments. CCNA exam wouldn't be that easy for clearing as the preparation requires a lot of hard work and seriousness. The preparation for this exam should also be done correctly to clear it in the first attempt.
Let us have a brief overview of some of the tips you need to follow for success in the CCNA examination.
Categories
Exam Code
100% Pass Dumps
CCNA
200-301
200-901 DevNet
200-201 Cyber Ops

1. Understanding the Exam
For the candidates, it is highly essential to have a proper understanding of the kind of challenge they are going to face. This information would be available from the Cisco Certification guide, which they could find on the Cisco website giving all the details about the exam, kind of questions, allotted time, and the passing score.
2. Planning your Study Schedule
Adequate Study Schedule planning is highly recommended, without which you might fail to pass the exam. Planning and scheduling the exam well before time and providing yourself a reasonable amount of time for preparation is much necessary. This planning would depend on many other factors, like the time that you could spare for study per day, selection of the research or training method, and about much you know already.
3. Enroll yourself in a training course
It is considered highly recommended for enrolling for a certification training course as the exam would require knowledge of many topics and subjects and an in-depth understanding. The experts or the trainers would be able to help the candidates would have an understanding of the nitty-gritty of an exam and enable them to pass it more easily. Also, it would be becoming much more comfortable to clarify complicated concepts and share problems or experiences with trainers and fellow students while preparing for the exam. Check out the SPOTO CCNA 200-301 Exam Dumps to gain success in your CCNA Exam.
4. Exam formats
It is considered to be imperative for acquiring an understanding of the exam format beforehand. The exam format will convey the number of questions, the kinds of questions asked, and weightage for each topic, which is essential to have. A proper understanding of the exam format would help you figure out the time that should be allotted to each case during preparation.
5. Join online forums
Joining online communities and forums could be beneficial as this would allow you to share experiences and learn the latest strategies evolved from others' success or failure stories.
Apart from all this, it would help if you stayed calm and composed on the day of your examination. Keep your exam resources ready and reach the exam center well on time to avoid any hassle. Understanding the questions thoroughly before answering and keeping a constant check on time is much more essential during the examination. Do these and you'll know how to crack CCNA certification exam.
So, follow these study tips and acquire the SPOTO CCNA 200-301 Exam Dumps to achieve success in your very first attempt.

Latest passing report-100% pass guarantee
Recommend CCNA exam study materials:
Please follow and like us: