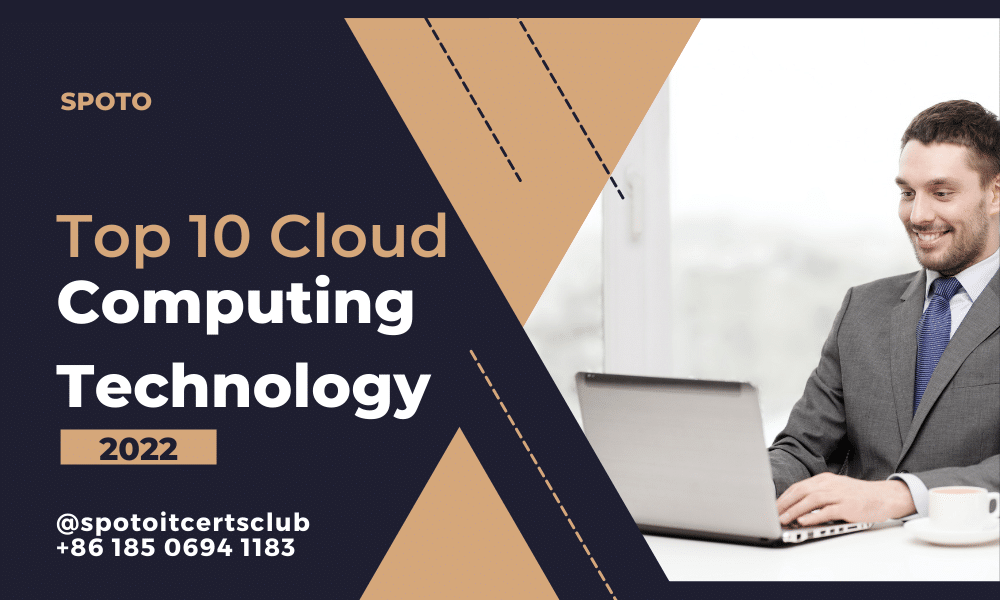 In 2023, aim for the top ten AWS, GCP, and Azure cloud certifications.
Here is a list of the greatest Cloud certifications for 2023, so you don't have to waste any more time. This certification can help you advance your career and get a start in Cloud Computing as a Cloud Professional, Developer, or Solution Architect.

1. Associate AWS Certified Solutions Architect
This AWS certificate is for people who can do solution architecture, such as deploying and protecting web applications, and it is also for those who have worked with AWS services for one year.
In other words, for experienced engineers who aspire to become software architects or solution architects, this is the finest cloud certification. If you have worked on the AWS cloud platform, either yourself or for our firm, you should strive to pass this exam in order to be accredited for your abilities.
The exam is quite extensive, and you'll need to know a lot about AWS services if you want to acquire your certifications quickly. If you want to achieve this, this AWS Certified Solutions Architect can help.
Best Cloud Certification for Experienced Developers
2. AWS Cloud Practitioner Certification
This is the ideal Cloud certification for beginners or anyone interested in learning more about cloud computing and the AWS cloud platform. If you wish to advance to Associate-level or specialized certification, this is the certification to earn. It will provide you an overview of AWS cloud services such as security and account management, among other things.
With a couple of weeks of preparation with an AWS cloud practitioner course, you should be able to pass this exam rather quickly. If you need a recommendation, I strongly suggest that you look into the SPOTO Study Materials, which will assist you in preparing for the exam.
Best Cloud Certification for Beginners
3. Azure Fundamentals (Microsoft Certified)
Because AWS is the most popular public cloud platform for both startups and large enterprises, all four top cloud certifications are from Amazon AWS. However, Microsoft Azure is swiftly catching up, which has boosted demand for certified Azure Cloud specialists.
The Azure foundations certification is for people who want to learn the basics of cloud services. It will teach you cloud principles as well as how to use Microsoft Azure services, security, privacy, and pricing.
In a nutshell, the finest cloud certification for novices learning Azure. This certification is extremely comparable to AWS cloud practitioner, and you may pass it after a few weeks of preparation. If you need recommendations, our AZ-900 Azure Exam Prep course will cover everything you need to know and prepare you for the exam.
Best Azure Certification For Beginners
Similarly, if you want to start with Google Cloud, you can study for the Google Cloud Platform Digital Cloud Leader exam, and if you work or plan to work with AWS Platform, you can study for the Cloud Practitioner certification in 2023.
All three exams are introductory and easy cloud certifications for their respective platforms, but if you have to choose between the three, I highly recommend AWS Cloud Practitioner because it is the most popular and likely easier to pass than the other two because AWS is the most mature public cloud platform available.
4. Associate AWS Certified Developer
For programmers and software developers who wish to construct cloud-native applications, this is the ideal Cloud certification. This associate certification is for you if you have more than one year of experience managing AWS services. It will educate you how to use the AWS core services, as well as its architecture, build, and deploy applications on AWS.
In comparison to the previous two certificates, cloud practitioner and solution architect, this is one of the more difficult AWS certifications. It's not enough to be familiar with various AWS services; you must understand them well in order to utilize the appropriate configurations in a particular scenario.
If you are a developer or software engineer, I strongly advise you to pursue this cloud certification because it will greatly enhance your profile and open up many more doors for you.
As I previously stated, the exam is difficult to pass and you will need a variety of tools to prepare properly. To begin, I highly recommend that you go through SPOTO's Ultimate AWS Certified Developer Associate 2023 – NEW! course, which will teach you the skills you will need to pass the exam.
Best Cloud Certification for Programmers and Developers
5. Google Cloud Associate Engineer
Without Google cloud certification, another major player in the public cloud industry, a list of the finest cloud certifications would be incomplete. When it comes to dealing with Big Data and Machine Learning, Google cloud has some of the strongest capabilities, which is why many entrepreneurs in those disciplines use Google cloud.
For programmers, developers, and software engineers, this is the greatest Google cloud certification. This certificate holder will be responsible for deploying web applications in the cloud, as well as monitoring and administering the entire corporate solution, as well as customizing access and security.
In terms of exam preparation, this Ultimate Google Certified Associate Cloud Engineer course can assist you in learning and passing the exam.

6. Associate AWS Certified SysOps Administrator
This associate certification is for professionals who have at least one year of experience with AWS deployment, management, and operations. It teaches you how to identify the right service for your needs, regulate data flow from AWS, and more.
In other words, for system administrators and IT professionals who operate in the infrastructure, this is the ideal Cloud certification. If you work in IT support or as a system administrator, you can pursue this certification to advance your career.
This course, AWS Certified SysOps Administrator —- Associate, is a wonderful resource to gain those abilities if you require a course to prepare for this certification.
Best AWS Certification for DevOps and Sys Admins
7. Azure Solutions Architect Expert certification from Microsoft
For experienced programmers, developers, and DevOps engineers who wish to start Microsoft MS learning and become Azure professionals, this is the ideal cloud certification. You will be able to build and implement solutions in Microsoft Azure, including security, network computing, and storage, if you pass this certification test.
If your company is shifting to the Microsoft Azure cloud, earning this Azure certification will raise your profile and help you advance in your career.
When it comes to preparation, this is a large certification with a lot of subjects to cover. Thankfully, there are several courses to learn these abilities, but this course on Azure Architecture Technologies (AZ-303/AZ-304) is the greatest of them all and will assist you a lot on your journey.
Best Azure Certification for Experienced
8. Azure Administrator Associate certification from Microsoft
Another Azure certification that made the top ten list of cloud certifications is this one. This is the ideal Azure certification for system administrators and IT support personnel. This certificate will provide you with the knowledge and skills necessary to implement, administer, and monitor cloud services such as storage, security, and virtual environments, as well as a variety of other duties.
To prepare, you'll need to be familiar with all of the main Azure services, as well as how to use, setup, and troubleshoot them in the event of a problem. If you're looking for an online course, I recommend this one. AZ-104 All of those skills can be learned by studying Microsoft Azure Administrator.
Best Azure Certification for System Admins
9. Google Cloud Professional Architect
Another popular and sought-after Google cloud certification is this one. On the Google cloud, this is analogous to AWS solution architect and Azure Technology expert. For experienced IT workers who aspire to become solution architects, this is the ideal Google Cloud certification.
A professional cloud architect certificate holder has a significant impact on the firm since he can design, develop, deploy, and manage online applications, as well as protect them and take on additional tasks.
This course on Ultimate Google Certified Professional Cloud Architect is a wonderful resource for this prominent cloud certification in terms of preparation.
10. Professional AWS Architect
In 2023, this is the ultimate cloud certification you can pursue. It's also known as the most difficult AWS cloud certification because it necessitates a lot of expertise and knowledge of the AWS cloud platform. This certification is in high demand because there is always a lack of AWS experts, and I highly suggest it to experienced cloud professionals.
This advanced certification teaches you how to develop and deploy scalable web applications on Amazon AWS servers, as well as how to choose the right service and power for your application, among other things.
In terms of preparation, you'll likely need to review a variety of resources, including AWS papers, manuals, and courses, but starting with this course on Ultimate AWS Certified Solutions Architect will be beneficial.
Best Cloud Certificate for Experts
Conclusion
That's all there is to know about the finest cloud certifications available in 2023. Those certificates, which are provided by cloud providers such as Amazon, Google, and Microsoft, are almost the most valuable in the field of cloud computing, and earning one of these certifications will open the door to a successful career in this developing business.

Latest Passing Report-100% Pass Guarantee
Please follow and like us: