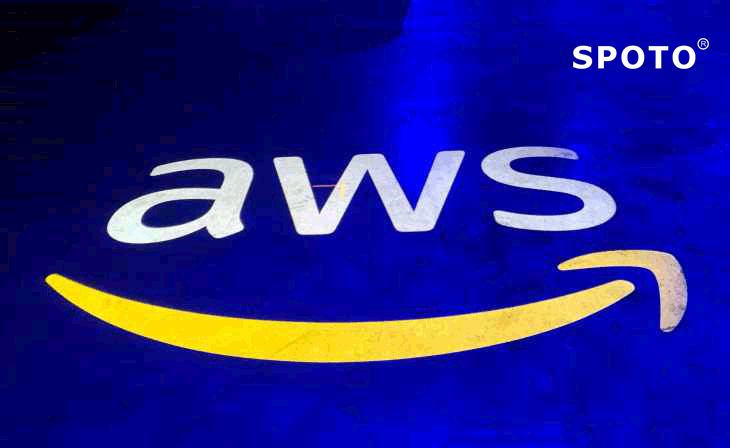 Amazon is one of the largest companies in the world, so it has its own technology and unique ecosystem for developers to use. Becoming an expert on these platforms can help you win the incredible corporate jobs offered by the winning company, and you can earn a lot of money even on Amazon. Therefore, we created this guide in 5 easy steps on how to become an AWS Certified Solution Architect! In this guide, we will show you five quick and easy steps to become an Amazon Web Services certified solution architect and guide you to understand what this means and why you should care!
What exactly is AWS?
AWS is the technical backbone behind many businesses, including heavy hitters like General Electric, Airbnb, and Comcast. AWS provides cloud services that free companies from hosting valuable data on-site, which means that Amazon can do a lot of work from a distance, instead of buying thousands of servers and running technical designs that may be worth millions of dollars. However, this is not easy, which is why certifications are created to show that individuals are familiar with the internal workings of AWS and can design, operate, and implement these complex systems. The advantage of AWS is that it can save enterprises a lot of money and can scale up on demand (so if demand increases, Amazon has the resources to meet that demand). So, how do you become an AWS Certified Solution Architect in 5 easy steps?
So what type of job can I get with AWS?
Unlike general authentication, AWS is a very specific platform. So, in fact, this certification is designed to allow you to work on Amazon, businesses using AWS, as a private contractor, or as a supplement to an already strong certification resume. Amazon has a career section that can help you find AWS jobs. Jobs such as senior proposal managers or software development engineers for companies seeking cloud computing adoption require AWS, with an annual salary of more than $ 70,000, and take you into interesting new industries. These jobs usually require other skills used in conjunction with AWS, but many technical jobs fall into this category. So what are the steps?
Step 1: Plan out your roadmap
Certification is a lifelong process, so it is important not only for your starting point but also for your way forward. AWS Solutions Architect has two certification levels and an entry-level basic certificate called AWS Certified Cloud Practitioner (this is optional, but maybe helpful!) Basically, there are many ways, so you want to plan for AWS Final Results. Solution architects are the only way, and Amazon also offers developer courses and system operations courses.
Step 2: Familiarize yourself with Amazons training programs
Amazon is a large company, so it spares no effort to provide world-class online training. They have both free digital training and classroom training conducted by real coaches (a bit expensive). These tools can help you gradually understand what AWS certification involves and all aspects of the Amazon ecosystem. It should be noted that AWS is a broad field, so the training may not cover all content, or it may cover all aspects of AWS that you do not need to actually prepare. Make sure to take as many video courses as possible, because they are all of the top quality and free! Sample questions are also available online for Amazon to prepare. Whether you want to take the Amazon Certified Solutions Architect Joint Exam or Professional Exam, Amazon can provide incredible online help.
Step 3: Familiarize yourself with practice exams
One of the most useful tools in certification is getting used to taking practice exams. These exams are important because they are created by real-life professionals who are certified and understand the test content. Practice exams can help you clear miscellaneous information and master what is really important when studying, without having to spend a lot of time reading a lot of books, and not a lot of time. Amazon offers paid practice exams, or if you prefer other routes, you can use many free alternatives, such as AWS practice exams, where you can find the latest questions that represent real scenarios. It is best to conduct research outside the options of certified companies because they rarely come from corporate training, but more from practical experience.
Step 4: After you are confident, book the exam!
Step 4 is very simple, just visit the AWS training website online and register for a real-world exam. This will cost money and provide you with all the steps that appear on the test day. The cost of the AWS exam is about $ 150, so please make sure you are prepared before signing up, it is shameful to spend money or even fail!
Step 5: Pass the exam!
This step may sound easier than it actually is. The AWS Solutions Architect exam contains 65 questions, including multiple-choice questions and multiple answers. You can also get about 130 minutes to complete it. There are also professional white papers describing the exams, which you may find useful. The last step is to take the test on the test day. If you continue to study, browse all training videos, use Amazon practice questions and some practice exams from external sources familiar with their way of thinking, then you are doing well! After passing the exam, please follow the instructions on Amazon to confirm your certification!
We hope you are ready to get on the certificate train!
we said before, authentication is lifelong, and procedures like AWS make authentication simple, fun, and interesting. If you think you know how to get AWS certification in just five simple steps, what is stopping your dream? The IT career is developing, and the skills you started building today will be used in the coming decades, and the growth of these skills will only make you more valuable to employers!

If you like our article, and you can join us. We will update more IT news about various certified exams.
Please follow and like us: