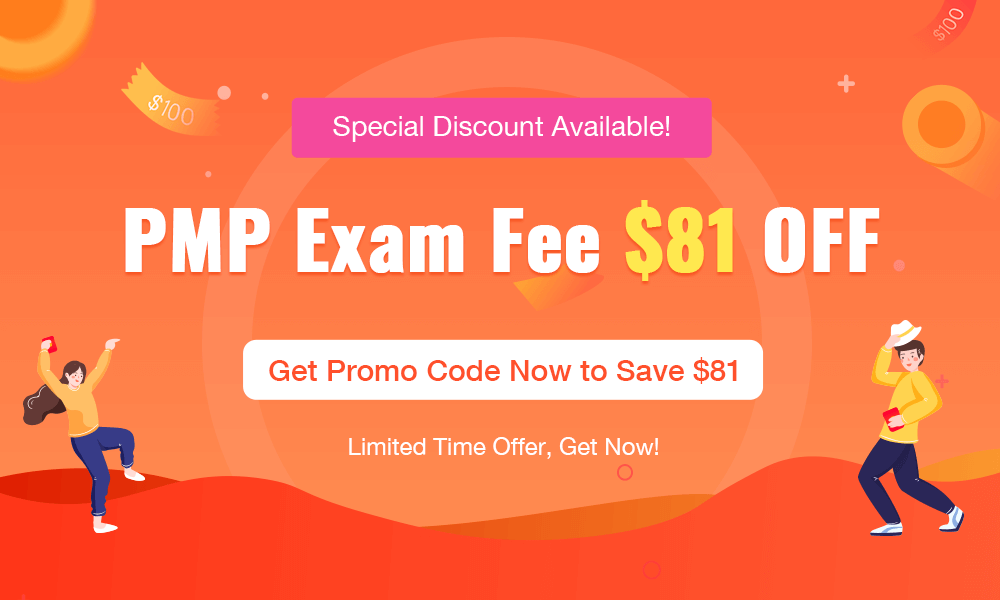 With the growing demand for project talents, the globally recognized PMP certification can tell employers that you do well in project management. Do you want to get PMP certification and plan to take the exam recently? Here is good news for you! This post will mainly introduce the PMI-PMP promo code & SPOTO PMP dump discount!
Get PMI-PMP Promo Code-Save USD 81 on Exam Fee! 
If you register and pay for your PMP exam now, you will get USD 81 discount on the exam fee!
PMI Members – Original fee: USD 405(After discount: USD 405-81= USD 324)
Non-PMI Members – Original fee: USD 555(After discount: USD 555-81= USD 474)
Do you want to get the promo code to save the exam fee? Contact us now! SPOTO offers 100% real PMP practice tests and proxy service to help you get a 100% pass.
Contact us for the Promo Code!

Get Special Discount on SPOTO PMP Dump during Holiday Season Sale
SPOTO offers 100% real PMP exam dumps with the highest accuracy and lowest question number. Also, our PMP dumps will be updated to ensure dump stability by professional tutors. You can 100% pass the PMP certification exam in the first attempt with SPOTO!
Besides the Promo Code, you can get a special discount on the SPOTO PMP dump if you buy our products between Oct.12 to 18! Get a limited time offer now! First come, first served! Click here for more.
Contact us for the Special Offer!

Latest PMP Passing Report-100% Pass Guarantee.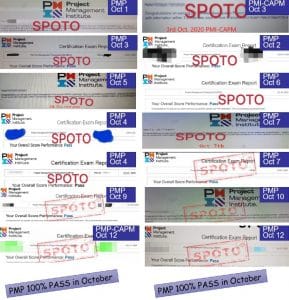 Why Choose SPOTO?
SPOTO is an outstanding IT training provider for 17 years. SPOTO PMP, Cisco, AWS, ISACA, and other IT certification exam dumps cover 100% real answers and questions. 
• 100% real exam answers and questions
• 100% pass guarantee
• 7/24 Technical support
• 17 years of experience in IT training
• Free update for dump stability
• Free service extension in case of failure.
How to Get PMP Certification Easily with SPOTO?
PMP certification is hard to pass for most candidates. However, it would be very easy to pass if you use SPOTO PMP Certification Exam Dumps!
Step1: Before scheduling your exam, confirm the exam & dump stability with the SPOTO consultant and then make your preparation study guide.
Step2: Purchase SPOTO PMP Exam dumps and practices exam dump three to five days. If you make no mistakes on dumps/practice tests, you can schedule the exam.
Step3: Be encouraged to take the exam and pass on your first attempt.
Step4: In case of failure, confirm with service to get a free update of dump according to the real situation.
Besides, if you want to pass PMP more easily, join the PMP proxy service. All you need to do is to believe us! We will help you pass without training. Check this post for more!  How to Pass PMP certification online? – PMP exam proxy service!
Conclusion
This special offer is fantastic for all PMP candidates! Seize the time to get the PMI-PMP promo code now! SPOTO will help you pass the PMP exam but also help you save money!

Read more:
Please follow and like us: