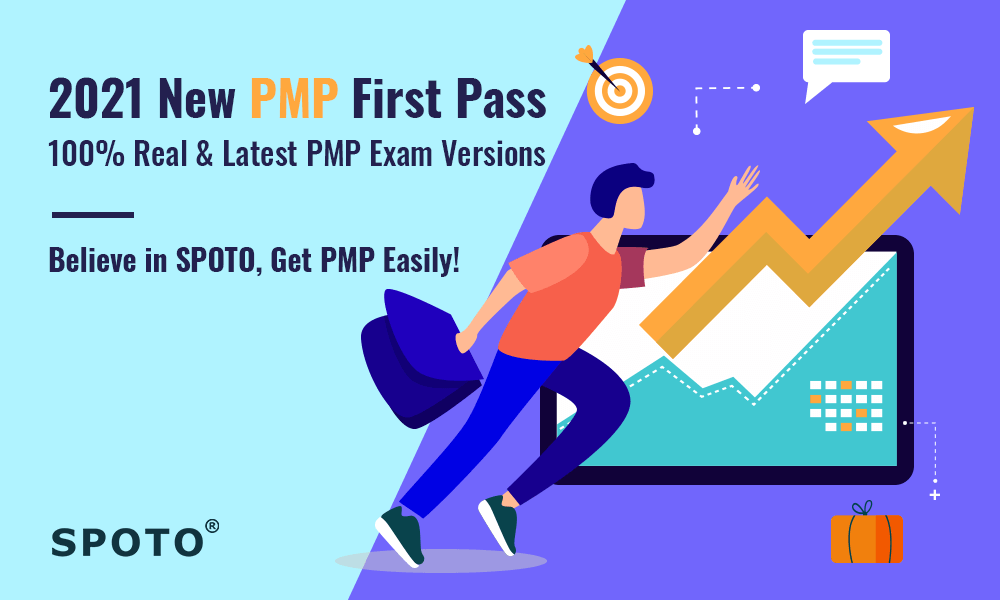 You could reschedule your PMP certification exam appointment before the date two days. You would have to pay about 70 USD to the PMI (project management institute) to change your exam date 30 days before your scheduled time, but if you do so within two days of the exam, it will forfeit your full exam fee.
As per the PMI, you would be able to reschedule or cancel your exam at any time, as long as you have done it two full calendar days before your exam appointment. However, a 70 USD fee will be charged to you if you would be rescheduling or canceling within 30 days. If you would wait until you are within two days of your exam appointment, you won't be able to reschedule or cancel your exam, and you are going to forfeit the entire exam fee.
Therefore, double-check that you won't need to change or cancel before making an appointment; otherwise, you will pay a 70 USD fee to the PMI.
Also, pmp certification cost is $555 for non-members. But if you become a PMI membership, the membership fee is $129 and you should pay $405 on the PMP certification exam. And the renewal fee is $150.
Categories
Exam Code
100% Pass Dumps
PMI
PMP
RMP
CAPM
PgMP
ACP
PMP proxy service
PMI-ACP proxy service
PMI-PBA proxy service

How many times could you reschedule your PMP exam?
You would be able to reschedule the exam as many times as you want, as long as you would be doing so at least 48 hours before your current appointment. There would be a $70 fee if you would be rescheduling your exam within 30 days of your appointment. For rescheduling more than 30 days in advance, there would be no rescheduling fee. You could reschedule the exam online or just by calling the test center directly. But note that not many test centers provide direct, phone, or otherwise, rescheduling facilities. For such centers, you would be able to reschedule the exam online.
Extenuating Circumstances
You would be allowed to rescheduling or canceling the exam within 30 days if you were unable to attend the exam or be canceling or rescheduling due to any explanatory circumstances such as a medical emergency, natural disaster, or death in the family. However, you would have to contact the PMI with supporting documents, and it will be their decision on a case-by-case basis.
What if you fail the PMP Exam?
You could take the exam about three times within one year from your application approval date. Suppose you would be failing the examination three times within the one-year eligibility period. In that case, you should be able to wait one year from the date of the last examination you took for reapplying for the credential. You are required to pay a re-examination fee for each retake. The re-examination fees would also be varying depending upon whether you would be a PMI member.
Are You Preparing to Take the PMP Exam
Are You Planning on Taking the Project Management Professional (PMP) Examination? Then It Is Essential To Understand The PMP Exam Schedule.
Scheduling your PMP certification examination is an integral step toward becoming an accomplished project manager and it takes place throughout the year at various test centers around the globe allowing potential candidates to choose when and where they would like to sit for it.
Steps for Scheduling the PMP Exam
1. Register With Prometric: In order to schedule your PMP Exam online with Prometric, first create an account. Next, login into their system and choose your exam date, time and location.
2. Pay Your Exam Fee: Once you've set a date and time for taking the PMP certification examination, you can pay the associated exam fee either using credit/debit cards or an electronic check payment service.
3. Receive Confirmation Email from Prometric: Once you pay your exam fee, Prometric will send a confirmation email with all pertinent details about your scheduled appointment, such as arrival times at test centers and any instructions related to taking an examination successfully.
4. Schedule Change and Cancellation Rules: Within 72 hours before your appointed date, you can reschedule or cancel by logging into your Prometric account and selecting another available date, or cancelling it entirely if necessary. Please be aware that any alterations may incur additional fees depending upon when they were first scheduled.
Tip for Scheduling Your PMP Exam
Before registering to take the examination, ensure you understand all eligibility requirements to avoid delays in scheduling it later due to discrepancies in meeting these conditions – Allow for extra days either side of your scheduled appointment in case unforeseen circumstances prevent you from attending on that date – Double check all provided details prior to scheduling as any mistakes cannot be rectified later – Familiarize yourself with local regulations related to Covid-19 restrictions before visiting the test center – Take practice exams prior to sitting the real one as this increases confidence levels and chances of passing it first time
Summary
You could reschedule or cancel the exam, but you would have to pay a fee or forfeit the entire paid amount, depending on when you do so. Thus you shouldn't cancel or reschedule unless it is necessary. Also, to clear it wouldn't be that much easy, you should go for the SPOTO PMP Exam Dumps to help you on the way. Or you can enroll in the project management training here!

Latest passing report-100% pass guarantee
Recommend PMP exam study materials:
Please follow and like us: