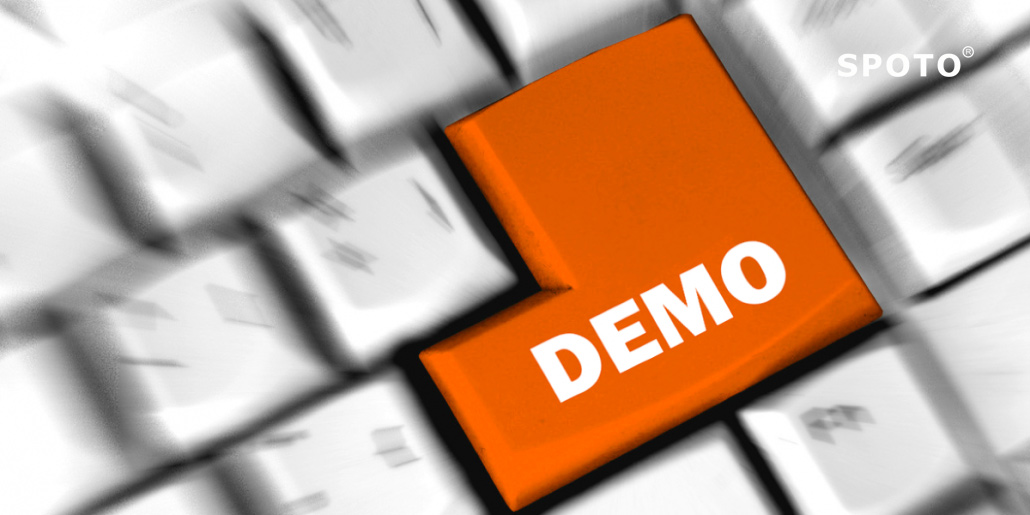 New 2020 CCNP 300-420 ENSLD exam questions from SPOTO's 300-420 dumps! Welcome to test your ability to take the certified exam.

NEW QUESTION 1
When designing interdomain multicast, which two protocols are deployed to achieve communication between multicast sources and receivers? (Choose two.)
A. IGMPv2
B. BIDIR-PIM
C. MP-BGP
D. MSDP
E. MLD
Answer: CD
NEW QUESTION 2
Which two statements about VRRP advertisements are true? (Choose two.)
A. They are sent from the master router and standby routers.
B. They include VRRP timer information.
C. They are sent only from the master router.
D. They include priority information.
E. They are sent every three seconds by default.
Answer: AD
NEW QUESTION 3
Which two best practices must be followed when designing an out-of-band management network? (Choose two.)
A. Enforce access control.
B. Facilitate network integration.
C. Back up data using the management network.
D. Ensure that the management network is a backup to the data network.
E. Ensure network isolation.
Answer: AE
NEW QUESTION 4
Which two routing protocols allow for unequal cost load balancing? (Choose two.)
A. EIGRP
B. IS-IS
C. BGP
D. OSPF
E. RIPng
Answer: AC
NEW QUESTION 5
Which two options can you use to configure an EIGRP stub router? (Choose two.)
A. summary-only
B. receive-only
C. external
D. summary
E. totally-stubby
F. not-so-stubby
Answer: BD
NEW QUESTION 6
When a network is designed using the IS-IS protocol, which two circuit types are supported? (Choose two.)
A. nonbroadcast multiaccess
B. multiaccess
C. point-to-multipoint
D. nonbroadcast
E. point-to-point
Answer: BE
NEW QUESTION 7
An engineer must propose a QoS architecture model that allows an application to inform the network of its traffic profile and to request a particular type of service to support its bandwidth and delay requirements. The application requires consistent and dedicated bandwidth end to end. Which QoS architecture model meets these requirements?
A. DiffServ
B. LLQ
C. WRED
D. IntServ
Answer: D
NEW QUESTION 8
A network engineer must connect two sites across a public network using a secure tunneling technology that supports multicast traffic. Which technology must be chosen?
A. IPsec
B. GRE
C. PPTP
D. GRE over IPsec
Answer: D
NEW QUESTION 9
Which of the following are valid methods of VRRP authentication? (Choose three.)
A. SHA-124
B. SHA-254
C. No authentication
D. WAP
E. Plain text authentication
F. MD5
Answer: CEF
NEW QUESTION 10
Which three basic types of SD-WAN deployments are out on the market? (Choose three.)
A. SD-WAN as-a-Service
B. secure SD-WAN service
C. internet-based SD-WAN
D. policy-based SD-WAN
E. managed service SD-WAN
F. MPLS-based
Answer: ACE
NEW QUESTION 11
An engineer is designing a QoS policy that queues excess packets for later transmission. Which mechanism must be included in the design?
A. shaping
B. WRED
C. policing
D. RED
Answer: A
NEW QUESTION 12
An organization is designing a detailed QoS plan that limits bandwidth to specific rates. Which two parameters are supported by the traffic policing feature? (Choose two.)
A. violating
B. marking
C. shaping
D. bursting
E. conforming
Answer: BC
NEW QUESTION 13
Which OSPF area blocks LSA Type 3, 4 and 5, but allows a default summary route?
A. normal
B. stub
C. NSSA
D. totally stubby
Answer: D
NEW QUESTION 14
A network engineer replaced a bad router with a spare, used router in an OSPF network. After the replacement, OSPF neighborship is not being established on one of the interfaces. Which two reasons cause this issue? (Choose two.)
A. authentication mismatch
B. MTU mismatch
C. OSPF process numbers do not match on both neighbor routers
D. OSPF timers match
E. area numbers match
Answer: BC
NEW QUESTION 15
What are the two benefits of designing an SD-WAN network fabric with direct Internet access implemented at every site? (Choose two.)
A. It decreases latency to applications hosted by public cloud service providers.
B. It decreases latency on Internet circuits.
C. It increases the speed of delivery of site deployments through zero-touch provisioning.
D. It increases the total available bandwidth on Internet circuits.
E. It alleviates network traffic on MPLS circuits.
Answer: AE
NEW QUESTION 16
What two features are benefits of using GRE tunnels with IPsec over using an IPsec tunnel alone in building-to-building site-to-site VPNs? (Choose two.)
A. allows dynamic routing securely over the tunnel
B. IKE keepalives are unidirectional and sent every ten seconds
C. reduces IPsec headers overhead since tunnel mode is used
D. supports non-IP traffic over the tunnel
E. uses Virtual Tunnel Interface (VTI) to simplify the IPsec VPN configuration
Answer: AD
Conclusion
300-420 exam dumps would be the fastest way for your exam preparation! With SPOTO 300-420 exam dumps, you can know about the real exam pattern and topics so that you can get fully prepared!
If you want to pass the 300-420 exam in the first try, get SPOTO 100% real and valid 300-420 dumps to help you pass with high scores!

Read more:
Please follow and like us: