Project Management Professional (PMP) Certification Exam
PMP represents project management professionals. This certificate, provided by the Project Management Association (PMI), is recognized as a professional standard in the project management industry worldwide. PMP certification exams usually require training and preparation for the most experienced project managers.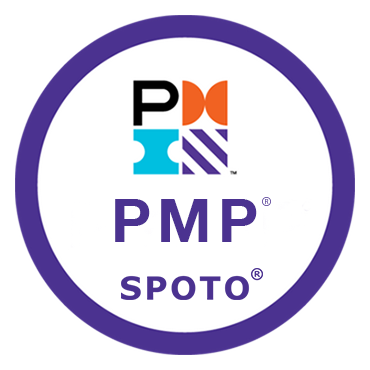 Valid Practice Test & Accurate Exam Questions for PMP Exam Pass
Vendor: PMI
Exam Format: 200 Multiple choice
Passing Score: 106
Special Dicount
Get special offers
Latest Solutions and feedback
Exam Answers & Questions
Product Advantages
100% Passing Rate
Timely Updated Exam Dumps
Completely Coverage of Real Exam
Real Simulated Exam Environment
24h Professional Tutors Instruction
High-score Passing Guarantee
Latest Passing Report Feedback
Professional Service Team
PMP® Practice Questions
1.A project manager is following the risk management plan for a US$200,000 project. One of the risks raised in the plan has materialized, and the project manager implements the plan as outlined. However, they are concerned that some outcomes have not been considered. What should the project manager do?
A.Escalate the issue to the stakeholders for a decision
B.Use expert judgment to obtain other perspectives
C.Employ brainstorming techniques to choose a solution
D.Perform a sensitivity analysis to understand the outcome of the risk response

2. Advances in technology create an organizational need to improve a product line's specifications to stay ahead of competitors. However, the budget for this financial year is already under significant strain, leaving very little funding available for new projects.
What should the project manager do?
A.Wait for the new financial year to make any changes in product advancements
B.Perform a cost-benefit analysis of the business case to illustrate the benefits of implementing the project
C.Calculate the ROI to decide if it makes sense to proceed with the project
D.Calculate the expected monetary value (EMV) to make necessary recommendations to the organization

3. At the end of an iteration, a team member tells the project manager that a planned task is unfinished because of an issue that appeared days ago but was unable to be resolved. What should the project manager do to prevent this type of situation in the future?
A.Discuss the issue during the retrospective
B.Address the issue in the demo
C.Discuss the issue during the next iteration planning meeting
D.Review the issue in the next daily standup meeting

4. During testing, a team member escalates a quality defect to the project manager. While brainstorming with the team, the project manager realizes there is more than one cause of the problem.
What should the project manager use to identify the primary cause?
A.Scatter diagram
B.Statistical sampling
C.Ishikawa diagram
D.Qualitative risk analysis

5. During project execution, the client renegotiates pricing due to a downward industry trend and falling prices for their product. This results in a decrease in the project's budget. The project manager determines that business processes followed in similar projects must be dramatically improved for the success of this one. What should the project manager do to identify areas of improvement?
A.Examine the risk reports
B.Review the lessons learned
C.Use the Lean Six Sigma method
D.Perform a cost-benefit analysis
Here is the information regarding the PMI PMP exam dump certifications.
1.The PMP dumps format is VCE, it is similary exam format
2. We provide 40 days to access dumps
3. the written dumps on remote server,Our remote servers offer 24/40 access for study/review
4. we will send account to login remote server after you pay it
5. we keep update during your service period
6. We do not share offline copies for download as PDF and/or VCE formats. You may NOT own a copy of our materials but may access our exam review materials and view such online via RDP
PMP Certification Benefits
Builds core project management skills
Provides a structured framework for how to manage projects
Gives you professional clout in the project management industry
Opens the door to career opportunities
Increases your potential for a raise and/or promotion
82% of project managers surveyed have a PMP certification.
Globally, PMP-certified survey respondents earn 23% higher median salaries on average than those without PMP certification.
Median salary steadily grows the longer you hold a PMP certification
1.The bottom line: Is PMP certification worth it?
Only you can determine if PMP certification is right for you. It really depends on the organization you work for and the value and structure they place on project management.
Here's how we look at it: If you have the means to make PMP certification happen, go for it! Learning is learning, and it can only help you grow in your professional career. Just make sure you keep an open mind and stay flexible enough to adapt to the project situation at hand.
2.Why get PMP-certified?
One big question looms large in a lot of project manager minds: Is PMP certification worth it? Let's start by breaking down the benefits of PMP certification.
3.How long Is the Service?
The service length is 7 days. In case you failed at your first attempt within service time, we will provide 3 days for free after you share your failure screenshot (name, date, score). 
Please note: we will end the service three days after your exam date if we were not notified of your free extension request. We reserve the rights to terminate all the services in case we learned you shared our materials with others.
4.What happens if the exam becomes unstable?
We will keep you updated with the latest exam information. If there are any big changes in the exam during your service time, we will remain the left service time until dump is ready. Although we helped thousands of candidates passed the exam and share high pass rate, we do not guarantee 100% pass or refund.
5.How to Verify my version of the Questions and Answers Product?
If there is an update on dumps, our service will inform you by email and the server also will warm you when you practice dump.
6.How often are your products updated?
There is NO FIXED DATE for the update of Exams. All cciedump.spoto.net Products are reviewed by Product Manager on weekly basis and if any certification vendor changes the question in the exam our product will be updated accordingly.
7.I have paid for my Product when can I get my product?
If the payment was successful, we will send the access to your product via Email within eight hours after confirmation.
8.How Can I practice Dump?
You can practice questions and answers of VCE dump on a remote server and view questions and answers of PDF dump on your PC / phone/ pad.
9.What ways can I choose to pay for the order?
SPOTO is accepting payments in many ways. The most popular one is Paying instantly through PayPal and Western Union. We recommend PayPal for faster payment. Your purchase with SPOTO is safe and fast. Our SPOTO website is protected by 256-bit SSL from Cloudflare, the leader in online security. 
10.How can I get Discount?
Special Discount is offered for popular certifications and exams. If you want to buy three or more products, please contact support@spoto.net for getting discount.
11.Can a third party see your customers' information from your website?
No,they cannot. Our system is fully secured, and we do not share any information with third partied. 
12.I took the exam today and failed what can I do?
If you fail the exam at the first attempt, then you can claim free extend to prepare your exam. Service will extend your service after confirming your next exam date.
CCNA Other Written

09.23, 2020

Other Other Written

09.22, 2020

Other Other Written

09.22, 2020

CCNP Data Center Written

09.22, 2020

AWS Other Written

09.22, 2020